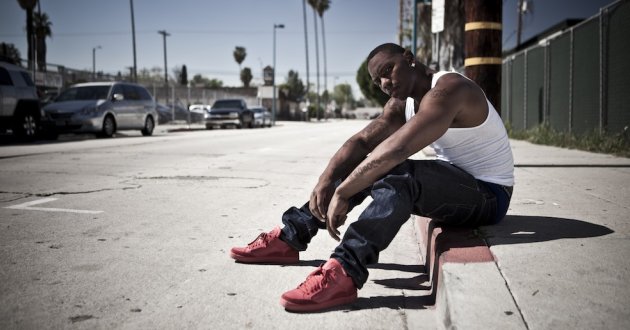 Six Reasons has been absent on the solo tip on Dubcnn so far this year but rest assumed he's been as busy as ever.
The June 2012 release of his 80's Baby mixtape presented by DJ Skee (just as his 2008 Pipe Dreams and 2011 Do Not Pass Go Do Not Collect $200 had been) kept him busy for the whole year.
The build up was relentless with music and video including Raindance featuring Too Short, Shotgun featuring Constantine, I Need A Cape with Prophet, Runnin' For President [music video], Keep It 100, Silly Arguments (Feat. Choir Boi) featuring Choir Boi, Attitude featuring LeMarvin, Black Rosary and its Music Video, Whipメn It, Pinky Swear and the single Michael Myers.
In June we caught up with the man himself for this Exclusive Dubcnn.com Interview, dropped the official video for the single Michael Myers before getting the low-down in detail on the video in this follow up Q&A interview in August. The last we heard from him was in October with another buzz record entitled "Exactly What I Want" featuring LeMarvin.
In late 2012 Six Reasons was been back on the scene with a new single that had been buzzing on POWER 106 in Los Angeles over recent weeks before we dropped it. When we dropped "Get It" it wasnt clear where the cut was to show up but this week Six dropped a mixtape out of the blue called "Paper Plates" where the single can be found.
"Paper Plates" is presented by Young California, DJ Amen and DJ Carisma and features a rags to riches story of the Watts MC with notable collaborations from Jonn Hart, Nyce and more, plus production from Starr Lab, Shockmatic, Sage and of course Deep Watters. Get the full 12 track project free below.
Six Reasons – Paper Plates (Mixtape)


[raw]
[/raw]

Six Reasons – Paper Plates (Tracklist)
01) Problems
02) Shining
03) YUM (Bad B*tch Sandwich)
04) Janet Jackson (Feat. Jonn Hart)
05) WiFi
06) What U Call It
07) Get It
08) Something For Free (Feat. Nyce)
09) All I Ever Wanted
10) Wobble
11) Understanding (Feat. Vick De Leon)
12) Exactly What I Want (Feat. Lemarvin)
13) Michael Myers
S/O to the homie Six Reasons!