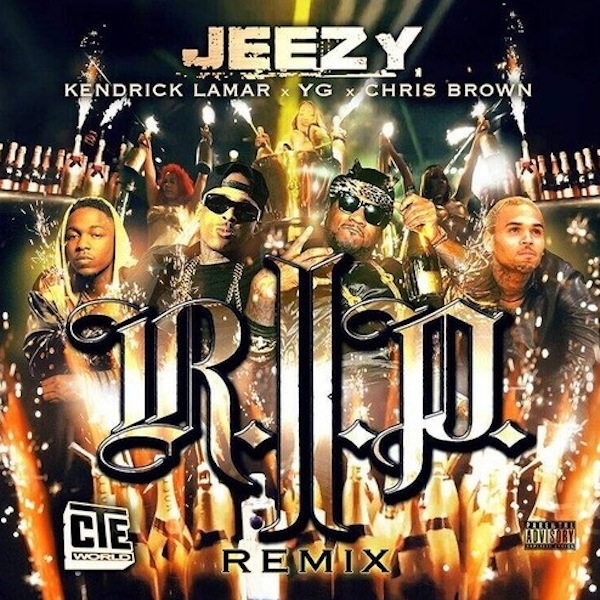 Young Jeezy's "R.I.P." is already "killing the clubs" as the hook indicated it would and today Jeezy has unveiled a remix to the record.
YG, Kendrick Lamar and Chris Brown join him on the track and for once it isn't K.Dot's verse that's bagging all the headlines…!
Chris Brown seems to be poking a line at Rihanna love-rival Drake with the line "If you started from the bottom gon' on and come out the closet…" – if I were a betting man I'd be putting $$$s on a response from Drizzy!
See what all the fuss is about by listening below!
Young Jeezy – R.I.P. Remix (Feat. Y.G., Kendrick Lamar & Chris Brown) Audio
[raw]
[/raw]