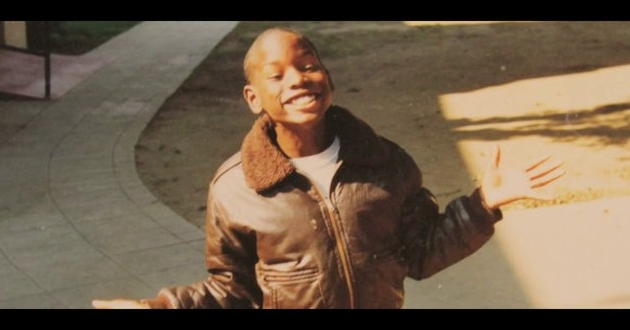 Last week Black Ty aka Tyrese returned to Dubcnn with news of a planned documentary.
Having had an incredible 2012 following his late 2011 album release, Open Invitation, he then teamed up with Dubcnn to release a FREE project Invisible Bully: The Lost Tapes.
The Invisible Bully: The Lost Tapes compilation featured over 50 tracks filled with exclusive and unreleased material along with some of the gems that Ty recorded throughout the past years. The star-studded project features some of the greats of the music industry: Rick Ross, Kanye West, DMX, Gladys Knight, Snoop Dogg, Kurupt, Robin Thicke, Brandy, Jay Rock, Freeway, Akon, Cassidy, R. Kelly, Tank, Ginuwine, Big Sean, T.I., Busta Rhymes to name but a few.
In late 2012 Tyrese confirmed that his R&B supergroup; Tyrese, Ginuwine & Tank aka TGT, had Signed to Atlantic Records and while they prepared their album they dropped the teaser single "Sex Ain't Never Felt Better."
Then last week he was back with the trailer from "A Black Rose That Grew Through Concrete" and news that the full length documentary would be released on Easter Sunday March 31st.
As always he's true to his word and has just released the 45 minute epic that goes behind the singer, rapper, actor, author, model and man. He recaps his career and his childhood in this not to be missed documentary! Tyrese also sent fans this message;
Happy Easter Morning beautiful people. It's Tyrese…. Sending love from my kitchen. I pride myself on being a very private person that lives a very public life and as of lately I've found myself growing more comfortable with opening up and exposing things about my childhood and conflicts like never before. At this point in my life and career….. It's about inspiring the uninspired and motivating the unmotivated….Transparency inspires….[and so] It's my first documentary called "A Black Rose That Grew Through Concrete"… Enjoy!
Tyrese – A Black Rose That Grew Through Concrete Full Documentary (Video)
S/O to Tyrese and Voltron Recordz