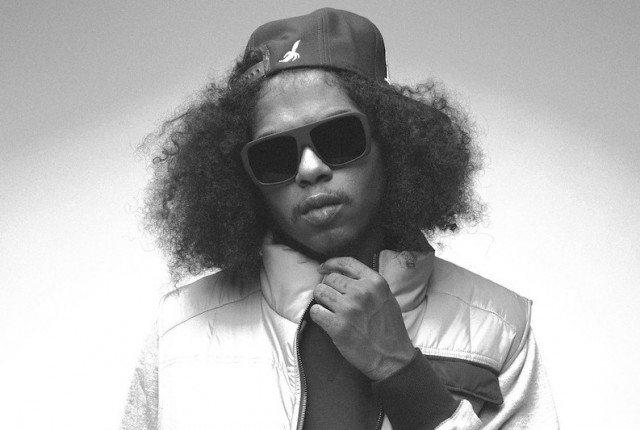 Ab-Soul finished off a crazy week for him – being named a XXL's 2013 Freshman  – with an incredible performance with Black Hippy at Paid Dues yesterday.
Since 2009 he's grown as an artist and is looking to make 2013 his year with the huge boost that being named an XXL's Freshman can bring.
Having dropped "Long Term" in 2009 (Download | Stream), the breakthrough release Long Term 2 – that produced the singles Livin' Like featuring Rapper Big Pooh, Drift Away, Turn Me Up with label mate Kendrick Lamar and the title track Long Term 2 – he  followed up those releases in 2011 with the street album Longterm: Mentality featuring Kendrick Lamar, Schoolboy Q, Punch, Sounwave, Tae Beast, Murs, Jhene Aiko, Alori Joh, Javonte and then in 2012 dropped Black Lip Bastard, produced by Willie B before going on The Groovy Tour with ScHoolboy Q.
He then dropped his album Control System via iTunes featuring the visual for Pineal Gland, SOPA with ScHoolboy Q, Empathy featuring Alori Joh and jaVonte', Black Lip Bastard (Black Hippy Remix) as well as ILLuminate featuring Kendrick Lamar
Last time we heard from Ab-Soul with new music was with the JMSN collaboration on "You're Gone," the first single off their forthcoming collaborative album, Unit 6.
Today Larry Fisherman – the production alias of Pittsburgh representer Mac Miller – leaked an Ab-Soul and Short Dawg featured record titled "Bubble Gum Blues" – listen below!

Ab-Soul & Short Dawg – Bubble Gum Blues (Audio)
[raw]
[/raw]
Enjoy and stay tuned to Dubcnn and remember; if it ain't here; it ain't count! Shouts to Ab-Soul and the Top Dawg Ent team. Go Cop Control System now and stay tuned for more music from Ab.