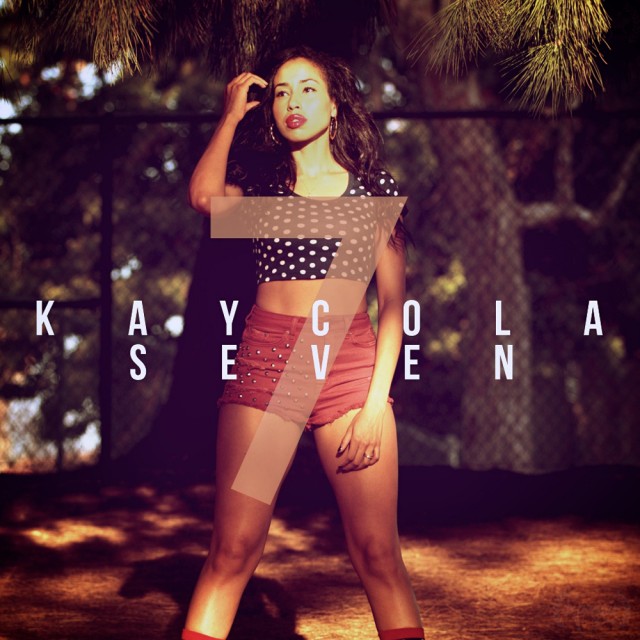 Los Angeles songstress Kay Cola is an artist we first featured on Dubcnn in January this year.
In that update we brought you the Grammy nominated songwriters latest single Damn with Jay Ant of Diligentz and Invasion Beats.
Since then we've been quiet on Kay Cola but rest assured she's been working and today releases a video for the track "WON" from her latest project "7." We've opted not just to bring you the video but also give you the 7 track project that dropped late last year for stream and download that features appearances from Bad Lucc, Problem, K Roosevelt and Freddy Hefner. This clever free release utilises song titles as the track-listing sequence – see below and drop your comments!
Kay Cola – 7 (Mixtape)


[raw]
[/raw]

Kay Cola – 7 (Tracklist)
01) Won (Produced by Sauce)
02) Two (Produced by Sho from The Team)
03) 3Some (Feat. K Roosevelt & Freddy Hefner) (Produced by K Roosevelt)
04) 4 Get (Produced by K Roosevelt)
05) 5 Minutes (Feat. Bad Lucc) (Produced by Sauce)
06) 6Tnine (Produced by Sauce & Jon Famous)
07) Sev7n (Feat. Problem) (Produced by Branden BeatBoy)
Kay Cola – Won (Video)
Comment below and follow Kay Cola on Twitter. Kay also just told us she's working on a new project which we'll be keeping you fully updated on!