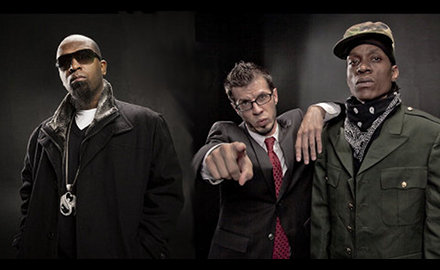 If you are linked with the mighty Strange Music label then that is the ultimate co-sign.
With a roster that boasts Tech N9ne, Brother Lynch Hung and Krizz Kaliko you have to be special to make the cut. Enter Ces Cru.
Don't get it twisted, they are not an overnight success story and thus know all about the independent hustle. Dubcnn recently linked with the duo of Godemis and Ubiquitous to talk about their full-length Strange Music debut, Constant Energy Struggles.
They talk about preparing for the increased level of attention that comes with being associated with Strange, their recording process and soon to be fans can expect when they get their first dose of Ces Cru. Make sure you put this crew on your radar and take a few minutes to get to know Ces Cru. Enjoy.
…………………………………………………………………………………
Interview was done in March 2013.
Questions Asked By: Javon Adams
Listen To The Interview Audio Below or 

1. Download Here
…………………………………………………………………………………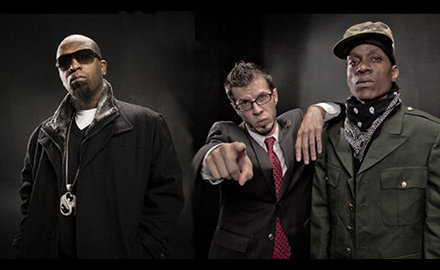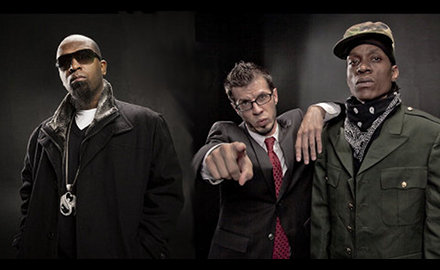 …………………………………………………………………………………
Related Media
Ces Cru – Juice (Feat. Tech N9ne) (Audio)
…………………………………………………………………………………
Interview Audio
[raw]
[/raw]
Dubcnn: Dubcnn.com hooking up with a group that is steady on the rise. Ces Cru, whats going on with y'all?
Ces Cru: Chilling out man. We're just out here with Tech N9ne on the Independent Powerhouse Tour, and it's kind of a crazy day, our album drops today – Constant Energy Struggles.
Dubcnn: Yeah I wanted to talk you about that, because when I was doing a little bit of research preparing for our conversation, one of the things I came across was the article that was written about you in your hometown. But I wanted to talk about this, and I say this with a little tongue in cheek, but you've in the game for about thirteen years now. So now are you ready for what will now be deemed as overnight success for you? Are you prepared for all the additional attention you're going to be receiving?
Ces Cru: I hope I'm prepared! I'm not sure how much attention we're going to get, but I say bring it on and look at it as a good problem!
Dubcnn: I hear you! So when you think about the album, Constant Energy Stuggles, when I listen to it I really love the energy. No pun intended with that. How did you go about recording the project? Talk about the chemistry between you two. Just talk about the project in general.
Ces Cru: We recorded the project in, well near Kansas City, in a studio called Chapman. It's in Lenexa, Kansas; very close to where we live. It was a month long process; we basically were doing 50 hours a week in the studio for about a month. We just banged it out, like in a ferocious time schedule. The quickest we've ever created a record in our history of working together. The chemistry of it is real dope. We wrote songs in a variety of different ways. Sometimes I would start a song, sometimes my partner Godemis would start a song. Sometimes we would sit down in a room and write a song together, just bouncing back and forth. Sometimes we wrote to thin air, sometimes we wrote to Seven's beat because he was pumping them in a feeding the project with his fresh creativity. So it all came out really well, I'm super pleased with how the record came out.
Dubcnn: Now for those folks who haven't heard of Ces Cru before…what I like about you is that you're not pigeon-holed. In terms of, I mean you talk about various subject matters. So what should people know about Ces Cru? Whats the big take-away from you two?
Ces Cru: Well, I think they should know that we do it every way that it can be done. I mean I think thats something that we really strive for when making our music, is that we really try to push the envelope stylistically. We keep our fingers on the pulse of the game and try to watch the current trends, and let everybody know that while we're not swayed by current trends, we're aware of them. We keep it fresh all day, but we see the game and we just sort of measure the current influences that are out there and what people are expecting to hear when they hear current rap or hip-hop music. We just kind of keep-up on that but keep our flavours super solid in the centre of that. And so when we write a record, it goes everywhere. We have lots of different kinds of records. High energy records, aggressive records, laid back records, smoothed out records…y'know subject heavy records, conscious records, just battlerap bullshit records, brag-a-docious records…we have all of that on this record. So we just try to take it everywhere. I've heard people be listening to this and they'll be like 'is this still the same group'…y'know six songs later…and we're like 'yeah thats still us'. We just are broad that way. We make a lot of different styles of music whilst still staying true to ourselves and our sound.
Dubcnn: I like that, I like that! OK so leave me with this, any last words for dubcnn.com? Let people know how they can stay in touch with what's going on with Ces Cru, because I know you're going to be rolling through a town near somebody with the extensive tour that you're on right now. But let them know how to stay in touch with Ces Cru, and any last words for dubcnn.
Ces Cru: Well, you can get at us on a social network. We have all the stuff y'know…Instagram, Twitter, Facebook, all of that. Everything is just Ces Cru. Search for us on YouTube. And we'll be out here beating up the streets. We're super easy to find, just Google us y'know.
Dubcnn: I appreciate the time fellas.
Ces Cru: Not a problem, not a problem.