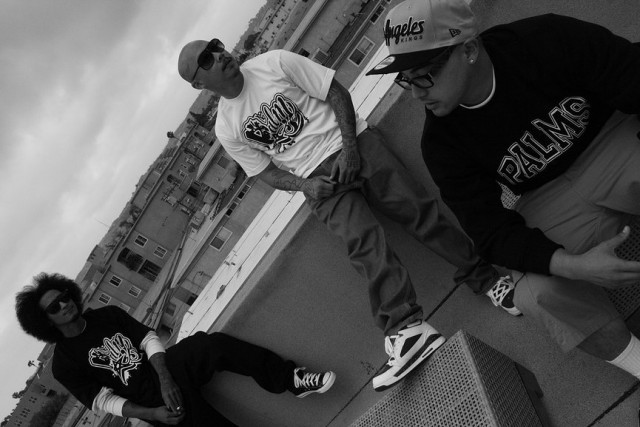 Exactly a year ago this month a new group was formed out west called the PALMSTARS.
For those who live in the small West LA neighborhood of Palsm you may have witnessed their relentless street campaign they launched with their single, "Price of My Soul".
In our first few updates we brought you their videos for the street anthem "West Los Player", and a sentimental ode to life and smoking, "Everyday of My Life".
The PALMSTARS, which consists of Adam Westy, Astroe, and Trase, then dropped a free self-titled debut mixtape, "Palmstars", hosted by acclaimed DJ Nik Bean and available for free download via Dubcnn.com.
Today the group have released the Gimante directed video for the aforementioned single from that mixtape "Price of My Soul" – check it below and lookout for a new single and video called "Like Adios" with the homie Fashawn!

Palmstars – Price of My Soul (Video)
Keep your eyes and ears out for the Palmstars in 2013. right here on Dubcnn. You can also catch updates on the group on their official website.