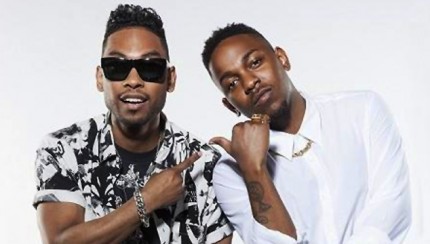 He's at it again! Kendrick Lamar has completed yet another collaboration – taking his tally ever upwards!
Since late last year he's linked up with British singer Dido for the record "Let Us Move On" then Emeli Sande for her "Next To Me" Remix and also the Bridget Kelly single "Street Dreamin."
Not only that but he's featured on the 50 Cent single "We Up," enlisted Jay-Z for his "B*tch Don't Kill My Vibe (Remix)," appeared on the Young Jeezy R.I.P. Remix and recently teamed up with Kid Cudi who self-produced the collaboration track "Solo Dolo Pt. II." 
Today we can bring you a remix record with San Pedro, Los Angeles representer Miguel! The recording artist, songwriter and producer who signed to Jive Records in 2007 released his second album "Kaleidoscope Dream" to critical acclaim last year.
Last month he dropped the third single from the LP entitled "How Many Drinks?" and this week released a remix to the record featuring Kendrick Lamar via iTunes. We can bring you the track to listen to below and we urge you to support it on iTunes.
Miguel – How Many Drinks? Remix (Feat. Kendrick Lamar) Audio
[raw]
[/raw]
The single will be accompanied by a music video which was shot in Los Angeles and directed by Constellation Jones – checkout some Behind The Scenes footage here.