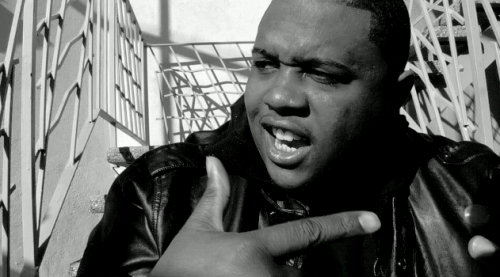 Bay Area MC Meko McAfee continues the build up to the release of his upcoming LP "Player Music" scheduled for May.
Meko, who first appeared on Dubcnn back in 2007 with the release of his Fresh Ta Death mixtape, has been a regular ever since.
Having dropped his highly anticipated album The Anti-Virus for free download in 2011 he dropped the videos No One, Loving You & Hood Politics as well as the first single from an upcoming EP How I'm Livin' featuring El Prez over production from Philthy for Keepitphilthy Productions.
In August 2011 we followed up with the second single, "Gem Dropper" featuring fellow Bay Area emcee's Davinci and C.B. News over production from Jimmy Dukes.
Earlier this year the San Jose native and now Los Angeles resident, Meko McAfee returned to announce his upcoming LP "Player Music" will drop on 5-7-2013 and will feature appearances from Rapper Big Pooh, El Prez, DaVinci, Brandun Deshay and others over production from Cardo, Jelly Roll, Young Shun & more.
Already we've brought you two records "City Lights" featuring Rapper Big Pooh, El Prez & Nathaniel over a Jelly Roll production and then "Sip Something, Smoke Something" featuring BrandUn DeShay and J. Black over production from Amplified.
Today he's back with another new record, this time featuring Skeme, called "Player Like Me" and he told Dubcnn;
"I went with Skeme on the hook because I felt his voice was perfect for the concept and this is one of three Young Shun joints on the project; he kind of set the stage for how "Player Music" will sound. Stay player my friends!"
Check the new record out below and drop your comments!
Meko McAfee – Player Like Me (Feat. Skeme) Audio
[raw]
[/raw]
Stay tuned for more from "Player Music" leading up to its release on 5-7-2013 – until then ensure you follow Meko on Twitter.