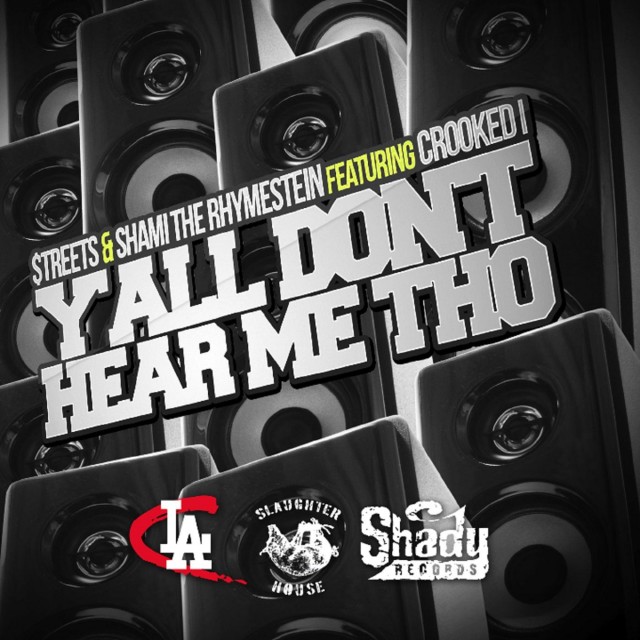 It had been 18 months since we'd last heard from Pacoima representer Streets until we dropped his DJ Khalil produced video in January.
Prior to that in 2011 we brought you the Roscoe and Buccweet single Grind Hard as well as the Grind Hard Music Video and followed that up with the B.R.A (Best Rappers Alive) record featuring Crooked I.
In our most recent update we confirmed Streets was working on an upcoming LP titled "The Prelude" and the first leak was "Marching" featuring Corbett over the DJ Khalil production.
Today we can now bring you another new Streets  record – this time in collaboration with Shami The Rhymestein – who have enlisted SlaughterHouse MC and West Coast Legend Crooked I.
The track – entitled "Y'all Don't Hear Me Tho" is available on iTunes now – and you can listen to it right here on Dubcnn below!
Streets & Shami The Rhymestein – Y'all Don't Hear Me Tho (Feat. Crooked I) Audio
[raw]
[/raw]
Stay locked to Dubcnn for the latest but in the meantime keep up with Streets on Twitter.