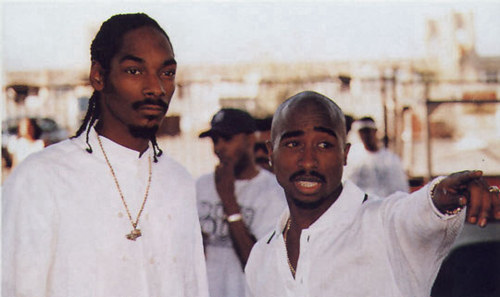 Last week Snoop Lion, aka Snoop Dogg, opened up about Tupac's legendary work ethic revealing that he would record 3 songs in an hour, without listening to a single playback.
Snoop goes into detail on how he believed that Tupac's relentless drive to make music was because Pac predicted his death, and somehow knew that he was going to die close to the time he was shot.
Tha Doggfather also compared working on a Dr. Dre record in the Death Row Studios vs a Tupac session – watch it below, S/O Vlad TV.
Snoop Dogg Discusses 2Pac's Work Ethic & Predicting Death (Video)