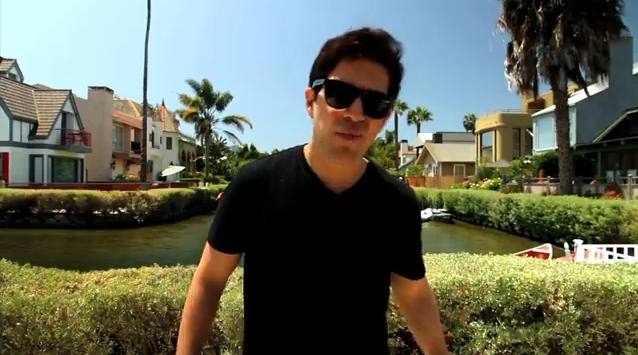 Azad Right continues his path to mainstream success with yet another dope new record.
Last month he dropped his Showtime video from his upcoming project "For The Hopeful" that is now scheduled to drop later this Spring.
Today he's given us a track that featured on 
DJ Bootleg Kev's
"
Empire Business
" project called "Long Way To Go" where the producer
Jonathan Marquez
 sampled an incredible
Phil Collins
record that gave Azad the perfect backdrop to reflect on how far he's come – check the second verse where he flips the script to rap from the perspective of an older Azad — who has already made it — dropping knowledge to a young and impatient Azad, who still has such a long way to go!
Team Dubcnn love these kind of introspective records – check it below!
Azad Right – Long Way To Go (Audio)
[raw]
[/raw]
For those still not familiar with Azad check out his 2011 breakthrough single Spiderwebs, a six track debut EP A Piece Of Mine, his Dubcnn Exclusive Interview in September 2011, his full length project The Time Is Right. Also check out the records Better Days, Growing Apart, It's All Right, Old School, Intuition, The Right State Of Mind, Wandering Eye with Maffew Ragazino, the solo cut Winds of Change produced by Jonathan Marquez, "Born To Win" which is produced by ChromeBully, "I Luv The Way You Taste" and his recent Stephen Vitale directed visual for the track Showtime.
Ensure you check out his early and most recent material and learn more in our interview and ensure you keep checking back on Dubcnn for more news and media from Azad Right. In the meantime check him out on Twitter.
http://www.datpiff.com/Bootleg-Kev-Empire-Business-mixtape.475376.html