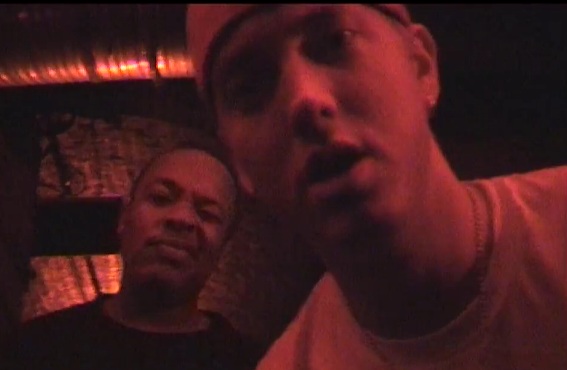 This week UK Hip-Hop DJ Tim Westwood has released previous unseen footage of Eminem & Dr. Dre in the UK.
The footage sees the duo at a Westwood Party in Fabric Nightclub in London sometime durin 2001 where the crowd go wild to back-to-back Dr. Dre hits!
As well as seeing Dr. Dre and Eminem rocking the crowd and having fun you can also see Proof (R.I.P.) in the background – check it in full below.
Dr. Dre & Eminem Wildin' Out At Tim Westwood Party In UK (2001) Video