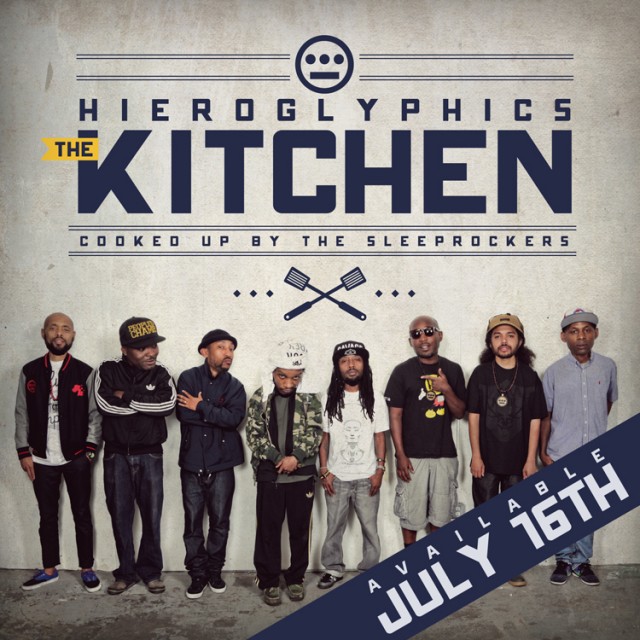 Earlier this month The Hieroglyphics dropped a video to their track "Gun Fever" addressing America's ongoing fetishization of violence.
The track – available on iTunes – was originally "recorded in the summer of 2011, pre-Trayvon Martin, pre-Newtown" and was "expressing what was going on in our neighborhood," Tajai recalls.
Today The Hieroglyphics have confirmed they are getting ready to release a new LP entitled " The Kitchen." The Kitchen LP is an album that blends the ingredients of archival audio, new music and collaboration between turntablism, beat chopping and lyricism together to form an original authentic entree for your ears to devour and digest.
For this special project Hiero has enlisted the skills and support of Sacramento based DJ and beat chopping crew The Sleeprockers. They bring the skills of master chefs dealing with quality ingredients to create a concoction of seamless yet eclectic flavors for the rare hip hop palate In the process, "The Kitchen" has come to embody a space for experimental collaboration that knows no limits or boundaries while maintaining a sense of respect for the tradition that these recipes come from.
Hieroglyphics and The Sleeprockers are putting the finishing touches to the release now – encouraging news for the hungry hip hop and Hieroglyphics fan because the time to eat is coming soon; get your plate, knife, fork and spoon ready for a July 16threlease date! Check the covers and tracklist below!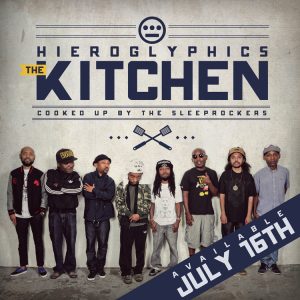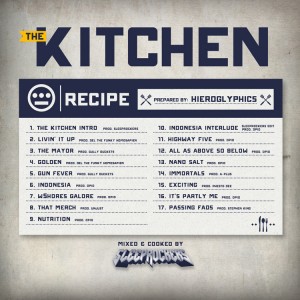 Don't forget you can still download Hieroglyphics – Summer Tour Mixtape (Mixed By DJ Icewater).