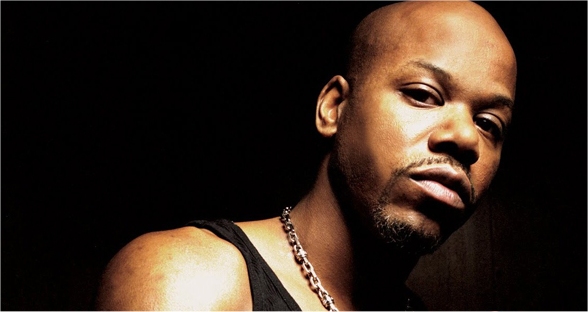 In our just released Part 2 of our latest Dangerous Crew Series feature with Too Short, the bay area legend announced his Top 5 Records.
The exclusive conversation saw us pose the question to Too Short about his personal Top 5 records in his vast catalog. Check the full question below and then listen to his picks!
Dubcnn.com: What are the Top 5 Too $hort songs that everyone should have in their playlist according to $hortdog?
My personal ones would be "Blow the Whistle", not necessarily because of the beats or the rhymes, but just because the song was magical, it won't go away. It may not have gone platinum, but it made me more money than any other song I made in my life! The amount of requests I get from people who want me to sing them that song is incredible. I never had a song like that, and it just amazes me that I made that song at the age of 40. Most artists get that song early in their career, but my shit comes like way later [laughs].
I would have to say the first song on the "Blow the Whistle" album is another dope song that came later in my career, but "Call Her A Bitch", I was always proud of that song. I never said bitch so many times in one song, I don't know anybody that could memorize that song including myself. Nobody could recite it word for word because it has too many lines in it. I wish I could sing it in concert, but I can't memorize it, I've tried many times. I know I told people I will give you a thousand dollars if you can memorize that song, but I haven't had anybody come cash in yet. It was just something I was fucking around with in the studio and it just kept going. I counted and there's like 200 and something bitches in there, definitely a lot of bitches in there.
"Freaky Tales" is the most simplistic song, it's a classic and it's like five tracks of music, including the drums. It couldn't be more than seven fucking tracks with the vocals included. It was recorded in a very nice studio, but it's just not quality, you know what I mean? If we would have recorded "Freaky Tales" now, with the same notes, with the same amount of instruments, and same everything it would just sound a lot better. It probably wouldn't be a classic.
"Freaky Tales" and "Dope Fiend Beat" I always considered them one song because they come on the album back to back and they were always very near and dear to me, and to my live performance; as well as to the evolution of Too $hort and what Too $hort was to become. "Freaky Tales" and "Dope Fiend Beat" were the foundation of me going platinum and going nationwide and not being a local artist anymore. So those two I would put on the list together.
"Gettin' It" is another song that means a lot to me because I got to work with George Clinton who's always been my musical hero. He brought the bulk of the band with him and everybody did something on the song, they were talking and singing, playing instruments, and it was a memorable session. We did two songs that night, and it was a session that lasted clear into the next morning. We also did a remake of a Parliament song "I've Been Watching You". If you notice on the Gettin' It album I'm not even on that song. I left the studio and they did it without me. I liked it so much that I put it on my album, without me on the song. I don't know another artist that would do that, but I did.
Last, but not least, I would have to say it's a tie "Life Is…Too Short" and "The Ghetto", just because I was more in tune with what kind of artist I wanted to be back then. I hadn't strayed too much off into Too $hort the dirty rapper and I hadn't really been labelled a hundred percent just yet. When I would do videos and drop singles there would be positive songs and shit, you know? The game wasn't really ready for "Freaky Tales", but now you can do that shit. I like those days when it was you had to be clean to be heard.
Huge thanks to Too $hort for taking the time with Dubcnn for this exclusive interview (read it in full here) – as you can see he listed a couple of extra records in the mix so we've put them all in the below player – enjoy and share this page!
Too Short's Top 5 Records – As Chosen By Himself! (Audio)
[raw]
[/raw]
Includes The TracksBlow the Whistle
Call Her A Bitch
Freaky Tales
Dope Fiend Beat
Gettin' It
Life Is…Too Short"
The Ghetto