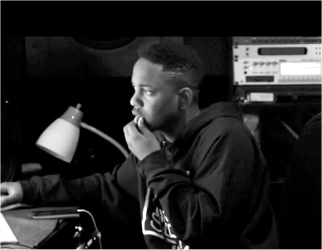 TDE continue their collection of behind the scene footage of Kendrick Lamar on tour.
In the last few months we've brought you tour footage including Bristol, UK in Vlog #1, London's Hammersmith Apollo in Vlog #2 and the third instalment in Paris.
We've also dropped the TDE "Kilt The Club" SXSW Outtakes and last month the first "On The Road" with Kendrick where he takes you with him on the Verge Campus Tour alongside co-headliner Steve Aoki.
Today we can bring you Part 2 of "On The Road with Kendrick: Verge Campus Tour" where you can watch as K.Dot shares his daily tour regime from working out to creating in the studio bus – lookout for some special cameos!
On The Road with Kendrick: Verge Campus Tour (Part 2) Video