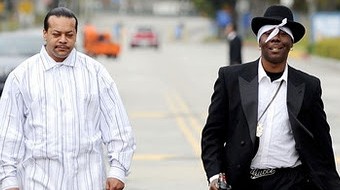 Back in April the homie Julio G premiered a new Suga Free and Pimpin' Young record on his world famous Westside Radio show on 93.5 K-Day.
We then had the pleasure of bringing you the online premiere of that track "15 Minutes to 5" from the duo's planned EP "Blood Makes You Related, Loyalty Makes You Family."
The EP was scheduled to drop May 7th, but was subsequently delayed. We can today confirm that the EP will drop next week on June 18th (pre-order via iTunes) and we can now confirm the EP's tracklist and bring you the second leak from the project, "Wish A Mutha Fucka Would."
The tracklist, shown below shows another unreleased Nate Dogg featured on the cut "Barbiecoast."
01) Wish A Mutha Fucka Would
02) 15 Minutes To 5 (Feat. Nate Dogg)
03) My Town (Feat. Audio Push)
04) Barbiecoast (Feat. Nate Dogg)
05) Never Know (Feat. Supa Mac)
"Wish A Mutha Fucka Would" is classic Suga Free – listen below and drop your comments!
Suga Free & Pimpin' Young – Wish A Mutha Fucka Would (Audio)
[raw]
[/raw]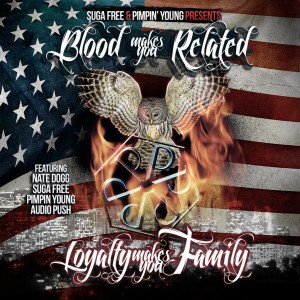 Pre-order the EP today via iTunes.