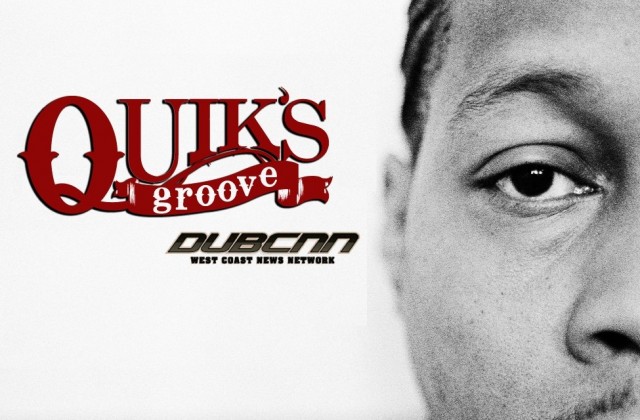 The response this week to new music from DJ Quik was, to say the least, remarkable! Few artists can emerge with barely a teaser of new music and stir fans spirit!
The Caseytography directed video for Life Jacket this week has whetted the appetite for a new Quik LP, none more so than with DubCNN staff!
This week the office has been filled with "Quik-strumentals" and back-to-back LP's from the musical genius! We wanted to put something out to remind people what make's DJ Quik so special. We did consider streaming his "Best Of Quik" greatest hits but instead we've decided to compile something that doesn't strictly exist as a compilation – the entire catalogue of his famous "Quik's Grooves."
Each and every album from DJ Quik is a testament to his undeniable talents, both as a producer and MC. The  "Quik's Grooves" which have been spread out across all his LP's ensure his musical ear and incredible ability to arrange a record stand out from the rest. We've compiled a compilation of all his Quik's Grooves across his albums – including also his Roger Troutman tribute "groove" which falls outside the standard naming convention from album to album.
Whatever you're doing right now – STOP, and take a moment to stream or download the release below and remember the talent that is; DJ Quik!
DubCNN.com Presents: DJ Quik – Quik's Grooves Compilation

[raw]
[/raw]
Dubcnn Quik's Grooves Tracklist
Quik Is the Name (Quik Is the Name, 1991)
Quik's Groove (Quik Is the Name, 1991)
Quik'z Groove II [For U 2 Rip 2] (Way 2 Fonky, 1992)
Quik's Groove III (Safe + Sound, 1995)
Quik's Groove IV aka Reprise (Medley For A "V") ( Rhythm-al-ism, 1998)
Quik's Groove V (Balance & Options, 2000)
Quik's Groove 6 (Under tha Influence, 2002)
Quik's Groove VII (The Best of DJ Quik: Da Finale, 2002)
Quik's Groove 7 aka Quikstrumental (Feat. Jodeci) (Trauma, 2005)
Quik's Groove 9 (The Book of David, 2011)
+Roger's Groove (Trauma, 2005)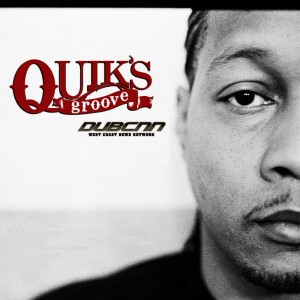 Follow DJ Quik on Twitter and drop him a message to showcase how much you've appreciate his music down the years! Also, tell us YOUR favorite groove in the comments box below!
Editor's Note: Cover designed with Kelvin Chung logo design for DJ Quik's live jam session concert series.