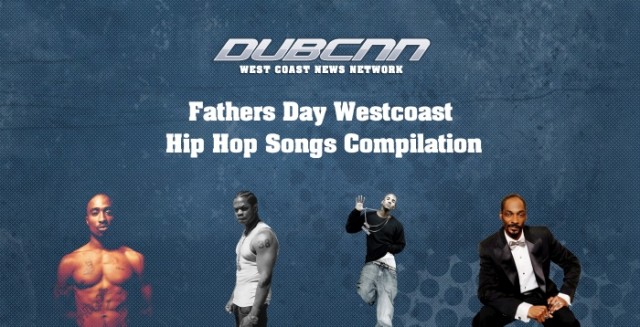 Happy Father's Day to all dads out there!
We've seen a few Hip-Hop Father's day lists over the past week – most notably HHDX and AHH – but we felt a few Westcoast representations had been missed.
As this is DubCNN and westcoast is what we do, we've compiled a solely West Coast focused list of Fathers Day or "Records about fathers" – some positive, some negative – no matter the content, all are worth a listen!
Tupac and Xzibit both feature twice, with other appearances coming from Snoop Dogg, Blu & Exile, Double Vision, The Game, Busta Rhymes, DJ Quik, Suga Free, Aloe Blacc and Mista Cane.
Below you can see the tracklist and some details about each track!
DubCNN.com Presents:  Father's Day Westcoast Hip Hop Songs Compilation

[raw]
[/raw]
01) 2Pac – Papa'z Song (Feat. Mopreme Shakur) / Released 1994 on "Strictly 4 My N.I.G.G.A.Z."
02) Double Vision – Fathers Day / Venice, CA duo released this track on their 2010 EP "Bifocal"
03)  Blu & Exile – Good Life (Show Me) (Feat. Joseph & Aloe Blacc) / From the "Below the Heavens" LP
04)  2Pac – Letter 2 My Unborn / From "Until the End of Time" in 2001, samples "Liberian Girl" by MJ
05)  Xzibit – Sorry I'm Away So Much (Feat. DJ Quik & Suga Free) / From X's "Restless" album
06)  Snoop Dogg (Feat. Xzibit & Kokane) – Fathers Day / Unreleased, on the advance for "Tha Last Meal"
07) The Game – Like Father Like Son (Feat. Busta Rhymes) / From Game's debut "The Documentary"
08) Xzibit – The Foundation / Second single from Xzibit's debut album "At the Speed of Life"
09) Mista Cane – Invisible Father / From Mista Cane's "Who Am I? .​.​Now We Begin" LP released 2002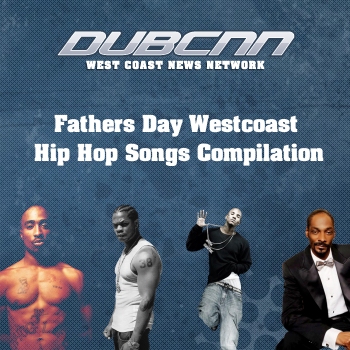 Tell us your favorite "Father's Day" songs by dropping a comment below!