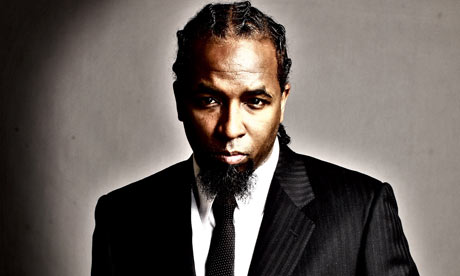 Tech N9ne. The name says it all. Independent. Talented. Showman. Legend.
Dubcnn had the pleasure of linking up with Tech as he continued his whirlwind tour and you are in for a treat. He talks about what life is like on the road and how his hard work has paid off with the fan turnout at shows and at the meet-and-greets.
Tech shares how important his family is to him and how being away from them is hard but the joy he feels that his children love what he does.
His upcoming album, Something Else finds Tech approaching his art with a chip on his shoulder and looking to prove that he and Strange Music will continue to be an independent force. And lastly we talk about how rewarding it is to see the his artists achieve success and reach their goals. Ladies and gentlemen, Tech N9ne.
…………………………………………………………………………………
Interview was done in March 2013 – we delayed the release due to emphasis on being a Father and the challenges fact, hence it's release on "Father's Day" 2013.
Questions Asked By: Javon Adams
Listen To The Interview Audio Below or 

1. Download Here
…………………………………………………………………………………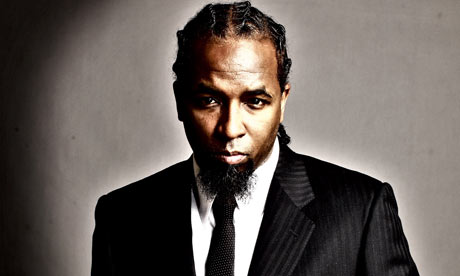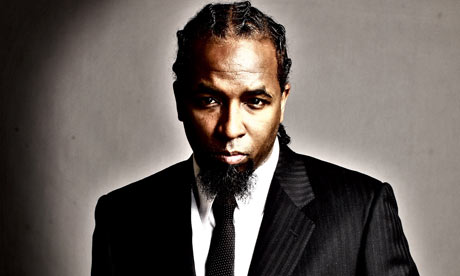 …………………………………………………………………………………
Interview Audio
[raw]
[/raw]
 …………………………………………………………………………………

Dubcnn: Javon here with a man that needs no introduction, Tech N9ne. Man, you're a funny dude! How are you doing man?
Err…I'm hanging over… but I'm good y'know what I'm saying! I'm good! I'm still laying in my bed in the back of the tour bus. I was supposed to get off at the House of Blues in San Diego because you can't park in front of it, so I stayed on the back of the my bus. Now keep in mind that this is Kid Rock's bus! I'm looking at my shower, it got Detroit D's all in it! I'm still laying in my bed, and the whole crew is off the bus, so I'm riding somewhere far away with the bus driver, I have no idea where I'm going…
Dubcnn: Speaking of having no idea where you're going man; off the record before we started we were talking about upcoming shows and what not, and you said "well yeah, I think that's right! If that's right where I'm going…" You're a road warrior man! What is it like to really just go city to city spreading the gospel of Tech N9ne? Does it all become a blur?
Yeah man, it becomes a blur. We remember the fans, the show, y'know what I mean. But the places…like if you were to ask me a couple days from now where were you at last night, I'd be like…its takes a minute…like "we were errr…at…Albuquerque, New Mexico" Y'know what I'm saying, shit like that. It's hard because like we're going everyday, we have a show everyday, we never really have off-days, so y'know what I mean, it all runs together. So I don't really look at the schedule or the tour book to see what we got next because it would seem impossible. I just wake up and say "where are we?" and they say we're in San Diego, and I'm like "aah OK!"
Dubcnn: Now I want to ask you about this – I was talking to somebody a couple of years ago and the person said to me, and I kind of believe this, that life is built up of a lot of different experiences. So that fact that you have such a fast pace in your life with going city to city, are you able to really enjoy those different experiences? Whether its with your children, whether its with a loved one, whether its with creating music. Talk about some of the more special experiences that you've had the chance of taking part in over the last couple of years. 
Well the thing about it is man, we do meet-n-greets, you know for the VIPs. From 3-4 they stand in line and they get to get stuff signed by me, and they get to talk y'know what I mean. We meet a lot of interesting people man. The crazy thing is now though, when we first started doing the VIPs man, there was only like 7-10 people in every town. On this tour, 300…300…200…185…200…285…300. And its more than an hour now, its like 3 hours everywhere man y'know what I mean. And its harder because the fans have got so much to say, and all of them say the same thing. "You got me though", "I almost died", "Tech I wanted to end it, but the music got me through". We hear it everyday man.
It's unfortunate that I'm gone so much, away from my family y'know what I'm saying, away from my kids. That's why I'm so happy to see them today because I can't remember the last time I've seen my girls man. I think it was when I was out in LA for Christmas y'know what I mean. So it's a hard thing, but the fans and the smiles that we get, and the love that we get is overwhelming dude y'know what I mean. And that's something to experience off top, because while you're nervous on stage because you're on show and your rhymes are so intricate, and you want to do it right, and they know all the words, and if you mess up the words then they're gonna notice it y'know what I'm saying. I started really tapping into their smiles man, everybody's smiling, and that relaxes me man. That's a wonderful experience to see; all these new people coming, all these older fans still there supporting. It's the most beautiful thing. You don't think that after being in it for twenty years plus man that it would keep going like this. I'll never get used to it, I'll never be content with just what we got. We have to touch the rest of the world, and that's what we're doing brother.
Dubcnn: That's cool! On a quick to-the-side, its funny you mentioned talking about family and what not. I do spit every once in a while, and I recorded a song a couple of days ago, and my sons where there – I have an 11 year old and a 6 year old – and they hadn't seen my really record. My youngest had never really been a part of it. So just before you called, he's sitting on the couch and he's reciting some of the things he heard me say. So when you talk about that family interaction, I would imagine that's cool for your children to grow up and to probably really embrace what daddy does even though he's away, but really embrace and enjoy what you do.
Man, let me tell you like this…they're the biggest Tech N9ne fans I know bro! And I get to see them tonight. It's the craziest thing to see my little ones at the top of the VIP area in the House of Blues. When I'm singing my lyrics I can see them singing it back to me, even the older stuff. Its such a wonderful thing man! My first born, Aliyah, she's 18 now man. My little Rainbow, she just turned 14 March 25th. And my son, outside of my marriage, Dontez, he's 18, and he keeps calling me everyday like "daddy I wanna come out there, I wanna go to Denver, I wanna go to Vegas". I'm like "you're not coming to Vegas!"
Dubcnn: Right, right! We know about that!
I know you're 18 but you ain't coming to Vegas! But it's a beautiful thing that they can grow up with my music man, and to grow up with other music. When you listen to their iPods, they're listening to Afrika Bambaataa and Soul Sonic Force, they're listening to 'If I Ruled the World' by Kurtis Blow, and just old school stuff also man. They have really wonderful music taste, and that's how I was. They're beautiful human beings man, I'm just blessed to have chill-ass children! I've got a song on my new album 'Something Else' – it has me, Big Krit, and Game is doing his verse right now, and Celo did the hook. Its called 'That's my Kid', and the last thing I say is like "instead of me watching them disappear in the night air, I'm at graduation saying that's my kid right there". I'm proud that my kids didn't pick up my negatives that I grew up in, gang banging and blood gangs, all that kind of shit. I'm glad that my son didn't pick that up, I'm glad that he's starting to pick up a pen now instead of a gun, you feel me man. Its so wonderful that he didn't latch on to my negativity that I grew up in – and its easy to do. When they see daddy wearing these colors, and he tries to wear the colors, I gotta check him like hey, nuh uh! And the fact that he's ready to go to college now…I just really wanted to write that song, and I wanted to get these other rappers on it man, because I wanted people to see another side of people. I thought Game would be perfect on the third verse of the song, on 'That's my Kid'. And Celo, I've been trying to get a hook from him for a long time, and he came through for me man. It's a beautiful thing to be proud of your children man. You don't have to be the one that's mourning your child's death over some bullshit.
Dubcnn: That's true, I love that man. So you mentioned something else, and I appreciate you taking a couple of minutes with us, so the last couple of questions man. Talk about what people can I expect…I know when I've seen you perform and I've listened to you album, there's always that high level of expectation whenever you release something. You talked about the collaboration that you have, 'That's my Kid', but how do you maintain that high level of artistry, and just talk about 'Something Else' and what people can expect. 
I pay attention to my fans and what they want. I also do exactly what I feel when I feel it. I like the element of surprise, you know that first song you hear is going to surprise the hell out of you – and I can't talk about it because the feature is so massive. I have to come out cracking punches man, because I still have a chip on my shoulder to show these people this is independently done. These major cats are coming through for me, the people that I deem wonderful lyrically. It's like I got a lot of people that I'm still trying to get songs from, and these are the latter days because it comes out June 25th [delayed now until July 30th]; I've got to wrap up in some weeks. It's kind of cocky that say that it's going to be better than 'All 6's and 7's' but I had to make it better than 'All 6's and 7's" in my eyes because when you've got stuff on there like "Fuck Food" with T-Pain, or Wayne or 'Pornographic', Snoop and E-40, and 'If I Could' with the Def Tones, and 'Boogie Man' and 'Worldwide Choppers' with Busta, and Twista, and Yelwolf and everybody.
Dubcnn: Don't do it to 'em! Don't do it to 'em like that now man!
I'm just saying, that's what I did on 'All 6's and 7's", so this one has to be like BOOM you know what I mean. It was hard to do man; but beat-wise I did it, lyrically-wise I did it, feature-wise I'm still trying to top it.
Dubcnn: I hear you man! Well folks know, I won't say what city you're going to next, because we know that that's a blur! But let folks know how they can stay in touch with Tech N9ne and Strange Music and everything. Any last words for Dubcnn?
If you want to find anything out about Tech N9ne,you go to TheRealTechn9ne. You can find everything…tour dates, merchandise, gossip, anything man, good and bad stuff… with all our artists. Rittz is about to come out with an album, Kutt Calhoun just came out with an album, Brotha Lynch just came about with an album, Ces Cru just had their album drop a couple of days ago. Krizz Kaliko is coming too. There's just so much going on man, and you can find it at TheRealTechn9ne and on Twitter. So yeah man, we're moving. Today we're in San Diego, and tomorrow you just let me know we're going to Paid Dues, so thank you! You know its all a blur brother, because we're here to get the fans off, and every night it's been a sold out show man – 12 sold out shows. Last night was show 12, sold out… tonight is show 13, sold out. Do you know how wonderful that feels this late in the game?
Dubcnn: Real quick, I know I said that was the last question, but lied I'm sorry. I've gotta ask you…
You've got Tech N9ne on the phone man, you're supposed to be able to go, its spontaneous you know what I'm saying! It's never going to be totally mapped out when Tech N9ne is on the phone man…its cluster-fuckish! You do whatever you wanna do!
Dubcnn: It started out obviously with just you. You just listed off all the other artists that are having success underneath Strange. How gratifying is that, to see the artists have that success man?
Man, that's what we're in it for; to see their kids happy and their kids taken care of. That's what it's all about man. Being able to provide for your children and make a better life for them. If music the way to do it, then we're gonna try to do it for everybody that I choose. I love to see Ces Cru out here really happy, and really appreciative of what's going on with their album 'Constant Energy Struggles' just dropping and the fans taking to them every night on stage – and the same thing for Rittz. The newer artists, man I just love to see it happen for them also, because I've seen it happen for me. We're going to push it and push it. Man, when I sign somebody, my hope is that they surpass me. Surpass me in sales, surpass me in fame. That's our goal. That might be hard to do, but we're trying to do it, you hear me.
Dubcnn: Yeah I like that man. I think you mentioned a great point because when you think about not only the artists themselves, but the ripple effect it has in the lives of the people that they're close to and that's a beautiful thing.
It's 100 to see man, you know what I mean. It's a horrible thing, because Paid Dues don't get to see the whole tour, they just get to get me. But at some point I'm bring everybody out on stage, and its going down brother. We've really got something to prove, because we are the independents. I am the guy that they're so afraid of; the imagery, and my album cover, and the fact that I am that dude, the black guy with the face paint. You know, I'm the weirdo, so when everybody looks my way I'm showing out brother. So that's what Paid Due is for, to infect the non-believers, because there's a lot of them out there.
Dubcnn: I heard that man. Well as you started out off-record, I'm gonna say it like this 'Yahtzee!' Man, I appreciate the time. I hope we can link up again, so I appreciate it.