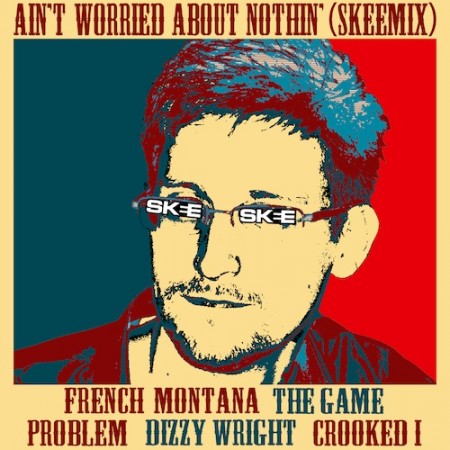 French Montana – who last month released his debut album "Excuse My French" on May 21, 2013 – has this week linked with DJ Skee.
The two have combined for a "SkeeMix" of the second single from his debut LP called "Ain't Worried About Nothin'" that peaked at #34 on the Billboard Hot R&B/Hip-Hop Songs.
The "SkeeMix" sees Skee enlist The Game, Problem, Dizzy Wright and Crooked I for brand new verses – you wont want to miss this infectious record, listen below and drop your comments after the jump!
French Montana – Ain't Worried About Nothin (SkeeMix) (Feat. The Game, Problem, Dizzy Wright & Crooked I) Audio

[raw]
[/raw]