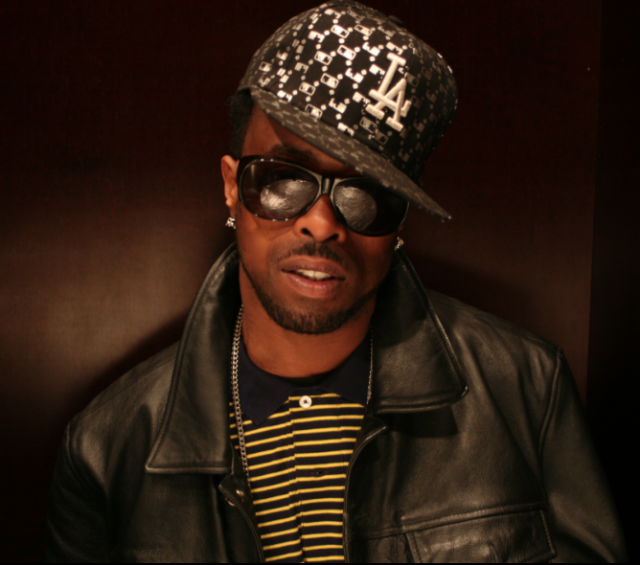 Late last year Sir Jinx, the multi-platinum west coast producer released his star-studded musical extravaganza, Sir Jinx…Presents The West Wing.
Today we can confirm that tomorrow, June 25th, Sir Jinx, will released a new collection of music, titled "Landminds," through his Coastal Contra Music Group label.
The iconic producer – responsible for many of the classic songs and albums from Ice Cube, Xzibit, Yo-Yo, Kool G. Rap and others – has ensured "Landminds" is another star-studded affair featuring many of the biggest names in the industry including Snoop Lion, Monie Love, Ras Kass, Kurupt of Tha Dogg Pound, Sadat X from Brand Nubian, Bad Azz, former Dr. Dre protégé Bishop Lamont, Brother J of X-Clan, Ill Camille, Mykestro, and Black Thought from The Roots to name a few.
The full tracklist and cover for "Landminds" can be seen below – to order the album click here.
01) Amped Up Mix Nation Intro
02) Heaven's Gate / Nightlife (Feat. Mf Beats, Inzom, The Crooked One)
03) Stimulus Rap – Renaissance (Feat. Ill Camille, Javonte)
04) Los Angeles – Watts Boys
05) Amped Up Mix Break
06) No Struggle, No Glory – (Feat. The Congregation & Bishop Lamont)
07) Last Days – (Feat. Hot Box, Chris Starr, Eastwood & Snoop Lion)
08) Already – (Feat. Mykestro)
09) Hub City – (Feat. Big 2Da Boy)
10) I will – (Feat. Lon Don, Quis, and Rocketpro)
11) Climax – Baby 3.0 (Feat. Lambo Lux)
12) Hey Yo, My Name is J Ro – (Feat. J-Ro)
13) Sometimes – (Feat. Ras Kass & Monie Love)
14) Soul King – Black Caeser (Feat. SK, Planet Asia, Styliztik Jones)
15) Black Thought (The Roots) Drop
16) On The Line – (Feat. Big Dutch)
17) Golden Swagger – (Feat. Brother J of X-Clan)
18) Shoot The Wings – (Feat. Dirty Birdy)
19) Street Surfin – (Feat. Bad Azz &Natalia)
20) Forever – (Feat. Baby S)
21) Came up / Get Away – (Feat. Ceabruz & Flo)
22) Long Beach Strong – (Feat. Lil Half Dead)
23) Freestyle / Leave – (Feat. Kimmichandon)
24) Ride on – (Feat. Kenny Fatts)
25) OK – (Feat. Yog Westwood & Mobalotti)
26) Space Jam – (Feat. Masters In Creation)
27) Peace Hope Dream – (Feat. Jamz)
28) Amped Up Break – (Feat. Prodigal, Sunn, and General Jah MIkey)
29) Turned Up – (Feat. Christafire)
30) Ride on My Enemies – (Feat. Tristar)
31) Public Service – (Feat. Jayon)
32) I Pray – (Feat. Kurupt , M-1, and Sadat X)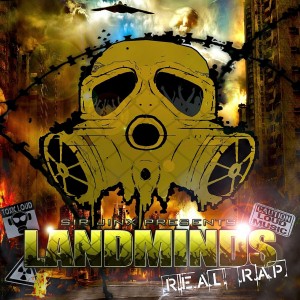 "Landminds" is scheduled for release on June 25th, 2013, be sure to support Sir Jinx and Coastal Contra Music by ordering the album here.