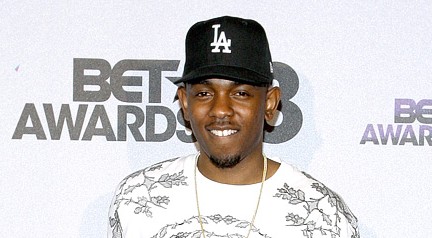 Last week K. Dot awarded with the 2013 ASCAP Vanguard Award at the Rhythm & Soul Music Awards in Beverly Hills.
At this weekend's BET Awards Kendrick won both two of the most prestigious and sought after award: "Best New Artist" and "Best Male Hip Hop Artist."
The TDE wordsmith and Hip-Hop superstar performed "m.A.A.d City" and "Bitch, Don't Kill My Vibe," at the awards and was jointed on stage for the latter by Erykah Badu.
You can watch footage of Kendrick's 2013 BET Awards performance, as well as his second appearance of the night with Miguel for the "How Many Drinks (Remix)" performance – below!
BET Awards 2013 – Kendrick Lamar Performs (Video)
Kendrick Lamar took home the award for Best Male Hip-Hop Artist and gave a moving acceptance speech telling kids watching in Compton that if he can do it, they can do it!
"To my little home boys and my home girls back in the city, you looking at me on TV right now, I came up in that same county building, food stamps, welfare section eight … this is living proof that you can do anything you put your mind to. They call us the minority, Blacks, Latinos, but [you can have success] for sure if you keep love, God, and respect in your heart."
BET Awards 2013 – Kendrick Lamar "Best Male Hip-Hop" Acceptance Speech (Video)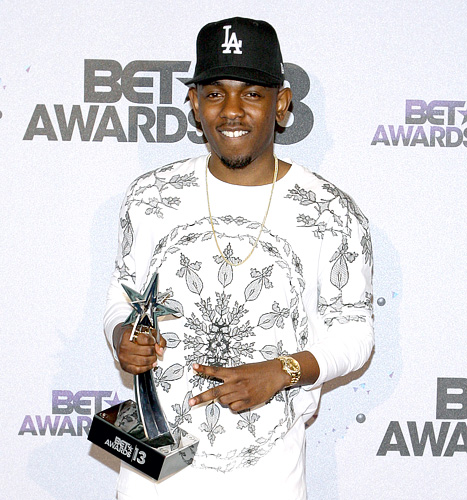 S/O to Kendrick and the TDE team from DubCNN – the place Kendrick Lamar calls his "day one" site!