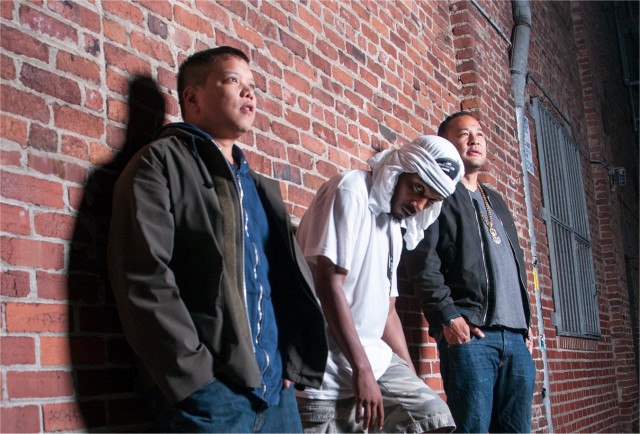 Last month we were able to confirm that after 13 years Deltron 3030 are almost ready to release their long awaited second album!
The alternative hip hop super-group comprises of of producer Dan the Automator, rapper Del the Funky Homosapien and Kid Koala have today confirmed it's release date.
In our last update we dropped the lead single from the LP, "City Rising From the Ashes" which also serves as the title track of a three-track EP which will drop on July 20th.
Today Bulk Recordings have announced the album "Event II" will be released on October 1st, 2013. They trio are celebrating the announcement with the debut of the album trailer, set to the first track on the record "Stardate." The clip, which features Joseph Gordon-Levitt, can be watched below!
Deltron 3030 – Stardate (Ft. Joseph Gordon-Levitt) Album Trailer Video
The album will be released in October and Del has this to say of it's release;
"This time, the album has a specific story. The Deltron world has gone too far with technology. Everything's destroyed, and you just see the remnants of our technology. The streets are run by criminals, the police are outnumbered and outgunned, and we're like pirates, running rogue, doing what we do to survive. That's the scene of it. We're trying to be as literary as possible while dealing with a musical format. I don't know if you could even categorize this as a hip hop album – it's more like a rock opera, but using rap."
He notes that the words, music and narrative have been deliberately chosen to put listeners into a specific emotional state. "This record took 13 years, and the whole time fans are telling us we better come out with Deltron right now – quit teasing me," laughs Del. "Well, this is beyond a regular album. Because I would say, me, Dan and Koala, we aren't limited by what other rap groups do – we're musicians first. I studied music theory for ten years. Dan and Koala been learning music since they were kids. We're bringing it all together here, everything, and the fans, the critics, they all going to be surprised by what we got. You'll see."
Deltron 3030 – Event II (Tracklist)
01) Stardate (Feat. Joseph Gordon-Levitt)
02) The Return
03) Pay the Price
04) Nobody Can (Feat. Aaron Bruno of AWOL Nation)
05) Lawnchair Quarterback Pt. 1 (Feat. David Cross and Amber Tamblyn)
06) Melding of the Minds (Feat. Zach De La Rocha)
07) The Agony (Feat. Mary Elizabeth Winstead)
08) Back in the Day (Feat. The Lonely Island)
09) Talent Supersedes (Feat. Black Rob)
10) Look Across the Sky (Feat. Mary Elizabeth Winstead)
11) The Future of Food (Feat. David Chang)
12) My Only Love (Feat. Emily Wells)
13) What Is This Loneliness (Feat. Damon Albarn and Casual)
14) Lawnchair Quarterback Pt. 2 (Feat. David Cross and Amber Tamblyn)
15) City Rising From the Ashes (background vocals by Mike Patton)
16) Do You Remember (Feat. Jamie Cullum)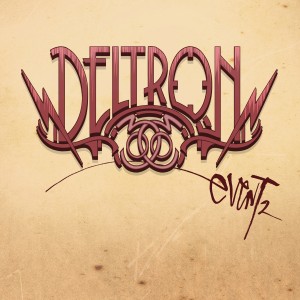 For those who missed Deltron 3030in 2000 then you should check out this unique LP. The rap opera concept album was set in a dystopian year 3030 and casts Del in the role of Deltron Zero, a disillusioned mech soldier and interplanetary computer prodigy rebelling against a 31st century New World Order. In a world where evil oligarchs suppress both human rights and hip-hop, Del fights rap battles against a series of foes, becoming Galactic Rhyme Federation Champion. The album achieve significant critical as well as featuring contributions from Damon Albarn, which then served as the basis for Gorillaz' self-titled debut.