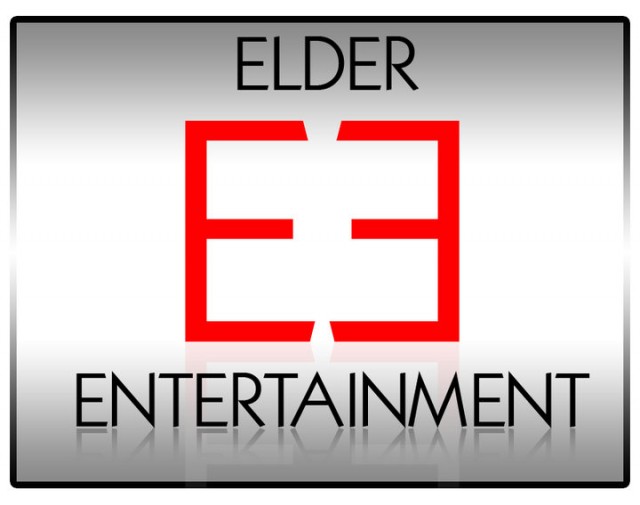 Like the great state of Texas itself, Ryan Elder, CEO of west Texas label Bring It Back Records and Elder Entertainment, is doing everything big.
Formed in 2009, Bring It Back Records has steadily built upon its young foundation and has continually made moves in the industry that would rival the more established labels and brands.
Based out of Midland, TX, Ryan Elder has positioned Bring It Back Records as the next big thing to come out of the Lone Star State. He's not afraid to follow in the footsteps of other Texas legends like Pimp C & Bun B of UGK, the D.O.C., Rap-A-Lot Records, The Geto Boys of Scarface, Willie D, Bushwick Bill, Devin the Dude and others. Ryan Elder, Bring It Back Records and Elder Entertainment are poised to make a Texas-sized imprint on the music scene for a long time to come.
Dubcnn sat down with CEO Ryan Elder to discuss the differences between Bring It Back Records and Elder Entertainment, working with producer Mr. Lee of R. Kelly, Scarface, and Dwele fame, what we can expect from the BBR crew of artists, and what it's been like getting so many high-profile artists like Too Short, Big Mike, E-40, 2Pac's Outlawz, Richie Rich and MC Breed to contribute to the success and credibility of such a young label.
…………………………………………………………………………………
Interview was done in June 2013.
Questions Asked By: Chad Kiser
…………………………………………………………………………………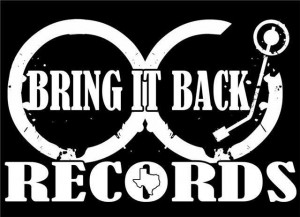 …………………………………………………………………………………
Dubcnn.com: First things first, tell us a little about you, Bring It Back Records and Elder Entertainment?
I'm from Midland, a city in West Texas, home of the oil fields and high school football. I'd say I grew up in a country environment, but I've always been into sports and Hip Hop. There is mainly a bunch of rednecks where I'm from, so I stick out like a sore thumb. I don't think they have ever been ready for someone like me who wanted to take our West Texas Hip Hop sound to another level.
Bring It Back Records is a label I started in February of 2009 when I started working with producer Mr. Lee. I started getting tracks from him, really emphasizing on dope production and securing guest appearances that would help establish my brand. I named it Bring It Back Records because I wanted to bring music back to its foundation. Everybody is trying to be in the music business nowadays and it has really just watered down music in my opinion. It's been an interesting transition from being a fan to being "in the business". I've enjoyed every bit of it though. We recently released our first album Recession Proof on Bring It Back Records and have several other releases scheduled with Rawsome Russ's solo album up next. I'm excited with what I have built up with Bring It Back Records and the music we will be releasing to world in the future.
I started Elder Entertainment to promote shows and in February of 2010, I put on the first Hip Hop show at the Horse Shoe Arena in Midland with Lloyd and Bobby V. It still is the most successful Hip Hop show to ever be put on in our area and was ground-breaking for the Country and Rock dominated area Midland has become. Elder Entertainment focuses more on putting on shows and promoting our music through mixtapes and other avenues. I've done shows in the past with Ne-Yo, Miguel, Fabolous, Kreayshawn, Lloyd, Bobby V and several others. I plan to continue doing shows and drop several more mixtapes under Elder Entertainment as I further establish the brand.
Dubcnn.com: Growing up, who were some of the artists and groups you listened to?
I'm proud to say I grew up in the original era of Gangster Rap and the foundation for not only rap and Hip Hop, but R and B as well. Pac has been my biggest musical influence and I still jam his music like it came out yesterday. Biggie is the same way for me. I listened to Ice Cube, DJ Quick, Scarface, Spice 1, Too Short, Big Mike, UGK, Snoop Dogg, Dr. Dre, The Dogg Pound, B-Legit, Rakim, Outkast, Tela, 8ball and MJG, Nas, Aaliyah, Mary J. Blige, SWV, Xscape, Gerald Levert, Boyz II Men, and Jodeci just to name a few. I still have a dope collection of CD's that I'm proud of. It's funny when I'm sitting with a younger cat and show him my collection. They can tell right away I know music. But I miss those days of good music and watching Michael Jordan play in the playoffs.
Dubcnn.com: What exactly is the difference between Bring It Back Records and Elder Entertainment?
Bring It Back Records is my record label, which I established to release the albums of my artists Rawsome Russ, N.W.I. and Geno the Boss.
Elder Entertainment is my promotions company I started to put on shows and promote our music through mixtapes and other promotional avenues.
Dubcnn.com: What made you decide to get involved with the music and entertainment industry?
The sub-prime market fell out of the Real Estate Industry awhile back and I decided I wanted to pursue my dreams before it was too late, so I left my job and went to work at a studio. I've always been a fan of Hip Hop and anyone who knew me growing up is not surprised with what I'm doing now a days. I believe having passion for what you do is one of the keys to being successful and music is something I have a passion for. The lack of consistency of good music also has lead me to wanting be a part of the music business because I would like to bring music back to its essence, not where it's controlled by pop dominated rap and R and B, but where we get back to making good Hip Hop again. That motivated to jump head first into the business. Music just isn't the same as it used to be. The music nowadays doesn't have the same substance as it has in the past.
Dubcnn.com: What can we expect from Elder Entertainment?
Elder Entertainment is going to continue doing shows in the future and dropping mixtapes to supply our fans with our music and continue to build our brand. We are working with OG Ron C on putting out mixtapes through different avenues than we have done before, which is exciting. Expect much of the same from Elder Entertainment, except on a bigger stage. Elder Entertainment will have its hands in a lot of different projects in the near future. I believe in diversity and I'm pleased with where we are headed.
Dubcnn.com: Likewise, then what can we expect from Bring It Back Records?
You can expect top notch production, dope lyrics, great features, and real life music coming from my label. We are an independent Record Label I started from the ground up, so it's great to see the progression taking place after a lot of hard work and sacrifice.
Dubcnn.com: You mentioned earlier about Mr. Lee being your producer, how has his involvement helped?
I believe that production is the key to any record label surviving and I have always been a fan and had an appreciation for Lee's production. He's worked with everyone from R. Kelly and Dwele to UGK and Scarface and has had several songs hit radio and boost artist careers. I believe in credibility and with the state that Hip Hop is in now, having credibility is more important than ever. Who better to bring creditability than a producer with so many hits and that is from the south? Having a southern legend as in-house producer works well for me because we're from the south and our sound stays at a consistently high level of quality, which isn't the case in most independent labels.
Dubcnn.com: Most hip-hop fans are familiar with Dallas, Texas, home to D.O.C., as well as Houston, Texas, the home of the Geto Boys- Scarface, Willie D, and Bushwick Bill. Tell me about your hometown of Midland, TX.
Midland is a city in West Texas known for its booming economy in the oil and gas industry. We're in the news all the time for the lowest unemployment rate in the country and they actually just found an oil source out here that can supply the United States for 50 or 60 years, so there is a lot of money in our area. They filmed the movie Friday Night Lights starring Billy Bob Thornton about 15 minutes from my house in Odessa, TX. Between both Midland and Odessa, I'd say we have about 250,000 people within a 40 mile radius. Our population should be next to San Antonio and then Dallas eventually with the way the experts are claiming due to our economy. Like I said, there's a lot of money in our area.
Dubcnn.com: Obviously, you're trying to put Midland on the map in the same way D.O.C. did for Dallas, and Rap-A-Lot did for Houston. What are the artists that Bring It Back Records is working with to do this in Midland?
I have 3 artists signed to my label in Rawsome Russ, N.W.I., and Geno The Boss. You can hear all of them on our mixtapes and all except for Geno(currently incarcerated) will be dropping solo efforts on my label very soon. I also work with Sin Sation, a West Texas legend, whose album I will be executive producing and we got something special coming on his project.
Rawsome Russ will be the first to drop a solo project on Bring It Back Records. We have been working on his solo album from day one and are pretty close to being done. He has singles with Too Short, Lil Keke, Devin The Dude, and Beatking ready to go. His album is absolutely crazy. He brings the gutter to the label. He's veteran and has been holding West Texas down for a few years.
Dubcnn.com: One thing that I've noticed is that Bring It Back Records has no problem securing heavyweight features, like the upcoming Rawsome Russ single with Bay Area icon Too Short. Tell us how that collaboration came about?
The Too Short collaboration came together pretty quickly. I've always been a fan of Too Short and I have wanted to work with him and we were in Dallas working with Lil Keke on a couple of tracks and Mr. Lee showed me a beat that I thought Short would sound great on. So I made a couple of calls and we flew to LA that day and we were in the studio a day later with Short. It was an honor for me to work with a Legend like Too Short because I grew up on Short and he was a very cool cat and really liked the song so I asked him to do the video and he was with it. I knew he was coming out to Midland for a show within a few weeks, so it worked out perfect. He rocked the show, we kicked it all night, shot the video the next day and it was a wrap.
Dubcnn.com: When will Rawsome Russ release his debut album and who can we look forward to with on there both guest appearances and production?
Well, we have the first single and video dropping now with Too Short called "Break A Trick" and two follow up singles and videos with Lil Keke and another with Devin The Dude that will all drop before we release the album. I'd honestly like to have 4 or 5 singles out before we drop the album because we are a relatively new label and I want to give everyone a good solid taste of what West Texas sounds like. As far as production goes, Mr. Lee will handle the bulk majority of the album with sprinkles of Cory Mo and others as well. I do co-production with Ace 1, so I'm sure you can expect some production from us too. Guest appearances on the album will include Bun B, Too Short, Devin the Dude, Lil Keke, Scarface, J-Dawg, E-40, The Outlawz, and some other surprises I'm securing as we speak. I would look at a release date in early 2014, but the wait will be worth it because this album is going to be on point. It's our best work to date.
Dubcnn.com: On Recession Proof, one of the features on there is the late MC Breed. Obviously that track was done before his passing. How did you hook up with Breed back then to make this happen?
I actually got in contact with Breed about a month before he passed and got in touch with him on Myspace. He died around Thanksgiving and it was a trip because I had people blowing my phone up because everyone knew how excited I was to work with Breed and I didn't even know he had passed at first. He was a very nice and humble man. We had not completed the song yet, so I called Breed's wife and she handled everything like a champ. She sent the vocals to one of his last verses he recorded and the song came out great. I was very proud to have Pimp C and MC Breed on a track together for the album. Both respected each other and I respect both artists tremendously. I'm very grateful that she completed our deal so I could put out Breed's verse.
Dubcnn.com: Recession Proof also boasts appearances from several members of 2Pac's Outlawz. How did you get the Outlawz on there?
Like I said before, I am big 2pac fan and if you listen to his records, you had to become a fan of the Outlawz because they went so hard. I hit up Noble and we started talking, did the song Bring It Back on Recession Proof and I got Big Syke on the track as well. Syke did another track for Recession Proof and I was very glad I got to work with him. I worked with Noble, Fatal, and Edi on another track I produced called "G" that features Big Mike, Richie Rich, Domino, C.P., and the Outlawz. I did a show with the Outlawz at that time and that is how that track came about. We have another track with them on Russ's solo album that is a very, very nice track. Fatal and Russ are going to do a mixtape in the future. I got a lot of love for those guys. They rapped with the greatest rapper of all-time, is there anything else that needs to be said?
Dubcnn.com: Fellow Texas natives Scarface, Big Mike, UGK, and others show up on the Recession Proof project. What was it like working with these Texas legends?
It was humbling getting to work with the people I grew up listening to. Working with Bun has been a highlight of my career and something I am very proud of. We shot the video to "I'm Paid" at Rap A Lot studios and that was humbling too because you can't say Texas Rap without Rap A Lot. Big Mike was one of my favorite artists growing up. Something Serious is one of the most underrated albums ever. He was the first artist I ever worked with. I don't even think we still have the first song we did.(laughs) But we knocked out 5 or 6 tracks for Recession Proof and I had to have him on the intro. Working with Keke was great too, very professional, very good dude. I haven't got to work with 'Face yet in person, but we will very soon. All in all, the experience of working with them has been absolutely great.
Dubcnn.com: Where are some of the spots our readers can get updates for and follow Bring It Back Records and Elder Entertainment happenings?
Well, you can find us on Facebook by searching "Ryan Elder", Daravion Johnson(N.W.I.), and Rawsome Russ. You can also find our fan pages at Elder Entertainment and Bring It Back Records. You can find us on twitter at (@ElderEnt), (@WTXSWL), and (@NiceBBR).