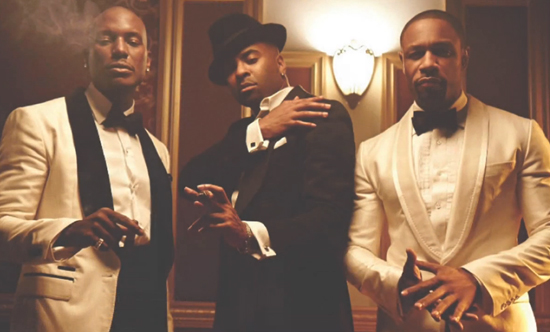 Black Ty aka Tyrese has already had a crazy 2013, with singles and an acclaimed documentary.
Having had an incredible 2012 following his late 2011 album release, Open Invitation, he then teamed up with Dubcnn to release a FREE project Invisible Bully: The Lost Tapes.
The Invisible Bully: The Lost Tapes compilation featured over 50 tracks filled with exclusive and unreleased material along with some of the gems that Ty recorded throughout the past years. The star-studded project features some of the greats of the music industry: Rick Ross, Kanye West, DMX, Gladys Knight, Snoop Dogg, Kurupt, Robin Thicke, Brandy, Jay Rock, Freeway, Akon, Cassidy, R. Kelly, Tank, Ginuwine, Big Sean, T.I., Busta Rhymes to name but a few.
In late 2012 Tyrese confirmed that his R&B supergroup; Tyrese, Ginuwine & Tank aka TGT, had Signed to Atlantic Records and dropped the teaser single "Sex Ain't Never Felt Better" before he released his Black Rose That Grew Through Concrete Full Documentary via dubcnn. Then Tyrese, Ginuwine & Tank aka TGT, put the video out to "Sex Ain't Never Felt Better" directed by Matt Alonzo – watch it again here!
Today the guys have put out something that is sure to get fans ready to pre-order their album "Three Kings" which drops on August 20th – a full online album listening party! You can watch the guys talks through all the tracks below and then head to iTunes to place a  pre-order for "Three Kings"!
TGT "Three Kings" Full Album Listening Online Party (Tyrese, Ginuwine and Tank) (Video)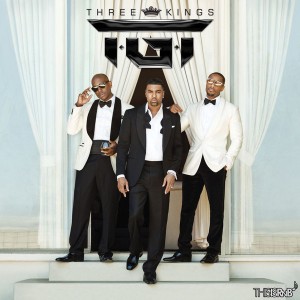 Three Kings Tracklist
01) Take It Wrong (Feat. Black-Ty)
02) No Fun (Feat. Problem)
03) Sex Never Felt Better
04) I Need
05) Next Time Around
06) Interlude
07) Hurry
08) Weekend Love
09) Interlude
10) Lessons In Love
11) Explode
12) FYH
13) OMG
14) Running Back
15) Burn Out
16) Tearing It Down
TGT – Sex Ain't Never Felt Better (Audio)
[raw]
[/raw]
S/O to Tyrese –  pre-order "Three Kings" right now!