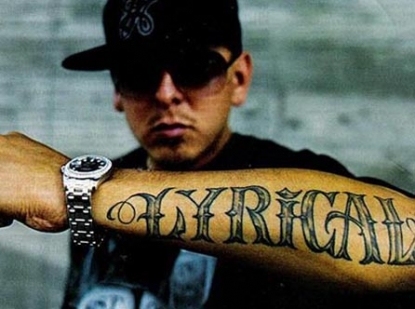 Earlier this year Omar Cruz was back on Dubcnn with new music after a 2 year hiatus.
The artist – FKA as BluntsLLA – first emerged on DubCNN dropping mixtapes to huge acclaim including City Of Gods, 2007 B.C (Before Cruz), The Cruzifixion and Blow (The Final Chapter).
In 2011 we dropped the DJ Flict produced Baby Bash featured Big Bottles, This Iz Gangsta featuring Latoiya Williams as well as his How To Rap" Interview and his feature on the Tommy Gunn aka Tommy record Get It.
In April of this year we brought you a video to the track "We On" featuring Crooked I & The Menace but at press time we couldn't confirm a mixtape or album was in the works.
Today we can confirm that Omar is currently wrapping up a new project to be titled "The Book Of Omar" via LAB Records and we can bring you the first single today, the Annimeanz & Glasses Malone assisted "Active" – listen below!
Omar Cruz – Active (Feat. Annimeanz & Glasses Malone) Audio

[raw]
[/raw]
We'll keep you updated on anything new from Omar Cruz right here, ensure you follow him on Twitter.