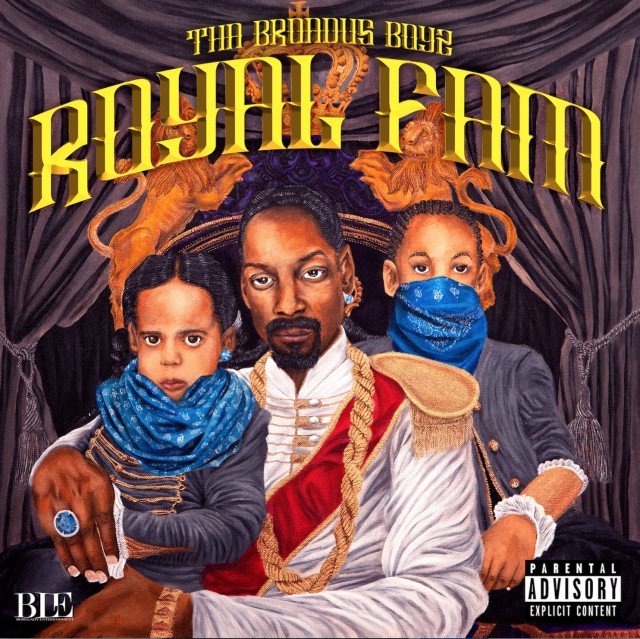 Tha Broadus Boyz, a new group formed of Snoop Dogg and his two sons, Spanky Danky (Corde Calvin Broadus) & Dirty D (Cordell Broadus) have dropped an LP.
Their collaboration project is an 11 track album titled "Royal Fam" which features production from Cardo on the beat (Wiz Khalifa).
Snoop Dogg coaches his sons throughout the recordings, passing on his knowledge to follow on his footsteps. The album couples rhymes with steady mellow beats, and makes continuous references to the family that convey the significance of the album to the trio. Checkout the album in full below and drop your comments before copping via iTunes.
Tha Broadus Boyz (Snoop Dogg, Spanky Danky & Dirty D) – Royal Fam (Album Stream)