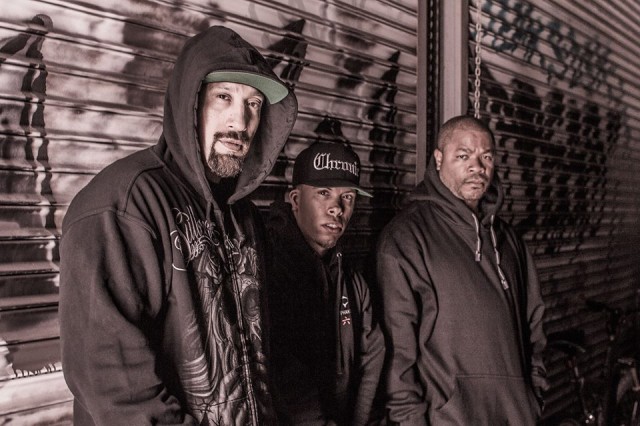 Last month we confirmed that B-Real and Xzibit will drop their long overdue collaborative project "Serial Killers" with Demrick on October 31st.
The release was first discussed exclusively with DubCNN.com in September 2010 and was confirmed with this interview in September.
We then confirmed the release date as October 31st, 2013 and dropped the tracklist and single "Body Bags" – today we can bring you Behind the Scenes footage of them recording their upcoming music and details from a just released Press Release;
"When B-Real, the front-man of the legendary hip hop group Cypress Hill conceptualized his next group effort, he envisioned putting together a team of emcees with the sole purpose of murdering every track and any competition. The first member he reached out to was fellow West Coast legend Xzibit, known for his brash vocals and hard hitting lyrics. At the time the two artists were sharing a studio in Los Angeles and were both working with an up and coming emcee by the name of Demrick (formerly known as Young De).

While working in the studio the three began collaborating on songs and as Xzibit stated in a recent interview "It was organic and took a natural progression." When interviewed in March of 2010 Demrick hinted to the fact that with everyone's schedules it would be some time before hearing a completed Serial Killers project. The three remained close, continued to work and tour, both independently and together. Recently B-Real and Xzibit sat down to speak about the project and said that they were both excited that it's finally complete. With a release date set for Halloween, Oct 31st, the two went on to say that they were confident with the body of work and that it would surprise new and old fans alike.

With over two decades of hip hop experience, 25 million plus records sold and a worldwide fan-base, B-Real and Xzibit combined their skill and energy along with Demrick's fresh outlook to create an aggressive sound which can only be described by the definition of their name: Serial Killers!"
The trio have linked up with director Matt Alonzo to shoot "First 48" as the first video from the project, watch the Behind the Scenes video.
B Real, Xzibit, Demrick – Serial Killers "First 48" (BTS) Video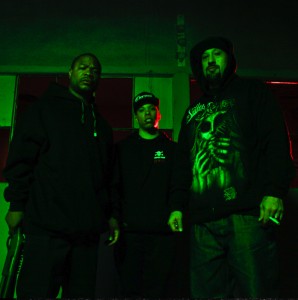 Stay tuned for more from the release on DubCNN.