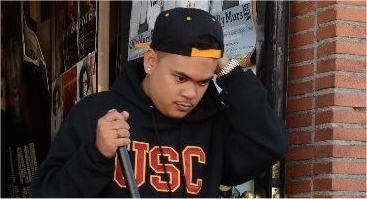 Today we're introducing you to new LNS signee, Long Beach native Vin Villa.
LNS Entertainment is owned by music producer Dae One and veteran hip-hop consultant Taje and today they are bringing you Vin Villa and his debut music video.
Vin Villa hails from Long Beach, California and is well placed to make an impact over the coming months with his planned debut album "Love Over Comes." Today we can bring you the video for "What We Do" directed by Jarett Horton – a visual to a record that tells the tale of his struggle. Watch it below and then drop a comment!
Vin Villa – What We Do (Video)
Vin Villa – What We Do (Audio)

[raw]
[/raw]
Stay tuned to DubCNN for more from Vin Villa and LNS Entertainment – until then follow Vin Villa on Twitter.