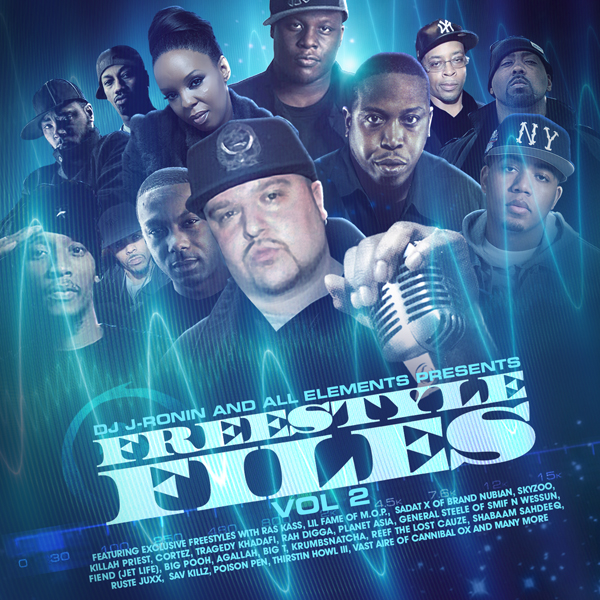 New Rassy Kassy! DJ J-Ronin just sent over a new freestyle from Ras Kass from a project he's been working on for some time.
"Freestyle Files Volume 2: Everybody Who's Anybody" is a project that sets over 40 MCs over classic 90's beats – which was no easy task to compile!
Ronin set out with the aim to get MCs on beats they always wanted to rhyme to or instrumentals he felt would best compliment their style – when asked why Ronin explains;
"I feel a lot of mixtapes that DJs have been putting out in the last several years are like fast food. Something that lasts for a week or two. I don't even listen to most DJs mixtapes anymore. I strive to have all my tapes stand the test of time. To be a full course meal of dope Hip-Hop. My main influences for this mixtape were Tony Touch's Power Cyphers the 50 MC's part 1-3 as well as some of Doowop's tapes like 95 Live. I was trying to compete with tapes of that calibre when I put this project together. Shout out to all the legends and established artists who supported me with the tape and make sure you check out some of the up and coming talent as well. There's a lot of new blood coming out of NYC and the culture in general so make sure you listen close and watch the moves some of these young brothers and sisters are making!"
The final versions sees artists including Lil Fame of M.O.P. , Skyzoo, Ras Kass, Sadat X of Brand Nubian, Reef the Lost Cauze, General Steele of Smif n Wessun, Killah Priest, and L.A.D. aka LA The Darkman – Wu-Tang Affiliates, Big Pooh formerly of Little Brother, Gang Starr Foundation's Krumbsnatcha and Lil Dap of Group Home, Fiend (Jet Life/ former No Limit Artist) Planet Asia, Tragedy Khadafi, Shabaam Sahdeeq, Cashmere, Thirstin Howl III Lo-Life founder, Vast Aire, Agallah,Illa Ghee, some of the hottest battle rappers of today such as Big T from Chicago, Cortez from NY as well as up and coming battle mcs like Money Bagz, Jus Daze, Ms.Fit and many more!
Today we can bring you the Ras Kass record, listen below!
Ras Kass – All I Want Freestyle (Audio)

[raw]
[/raw]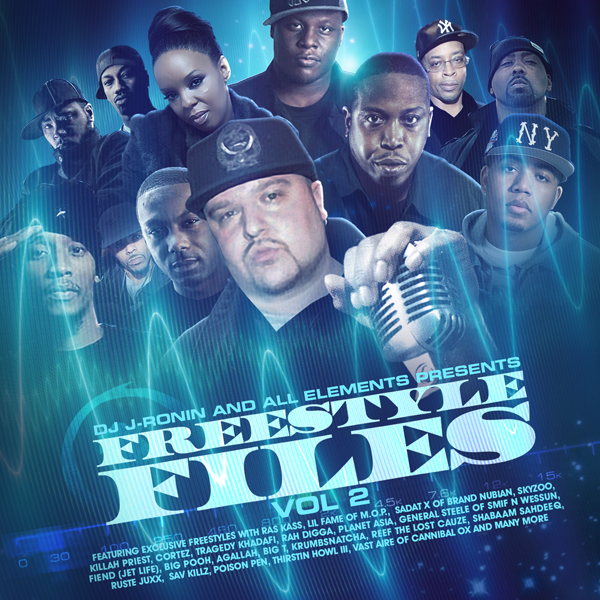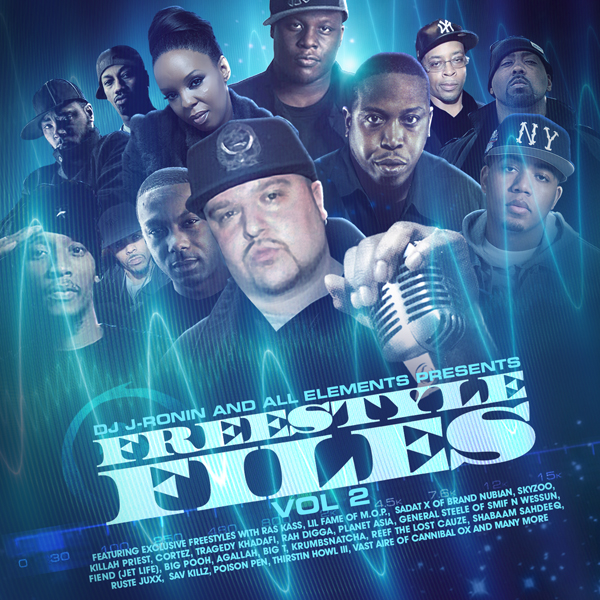 "Freestyle Files Volume 2: Everybody Who's Anybody" will be available physically this weekend, then digitally after a he's dropped some videos from the project. Follow DJ J-Ronin on Twitter for updates.