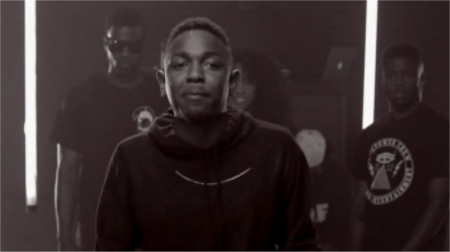 This year's Hip Hop Awards aired yesterday October 16, hosted by Snoop Dogg, and featuring some classic cyphers!
Earlier today we confirmed the full winners list, including Kendrick taking awards for "MVP of the Year," "Lyricist of the Year" and  "Album of the Year."
As they did last year BET once again brought together the toast of the Hip-Hop community for a series of Cyphers.
Kendrick Lamar, ScHoolboy Q, Ab-Soul, Jay Rock and Isaiah Rashad) of TDE took to the floor to drop a killer cypher for the awards – including the verse from Kendrick that has been causing some headlines in recent days – you can watch the video and download the track below!
TDE (Kendrick Lamar, ScHoolboy Q, Ab-Soul, Jay Rock and Isaiah Rashad) BET Hip Hop Awards Cypher 2013 (Video)
TDE (Kendrick Lamar, ScHoolboy Q, Ab-Soul, Jay Rock and Isaiah Rashad) BET Hip Hop Awards Cypher 2013 (Audio)

[raw]
[/raw]