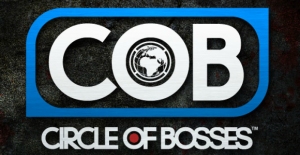 Crooked I has dropped another COB  annual COB cypher after the success of the 2012 edition.
Last year the Horseshoe G.A.N.G, Conyac, Karelezz, Big Pho, PWT, Ad-Vice, Sauce Tha Boss, Ro, Tim West, One-2 and Iceman traded verses over various instrumentals.
This year the team go back and forth for over 10 minutes – you do NOT want to miss this!
Crooked I Presents COB Cypher 2013 (Video)