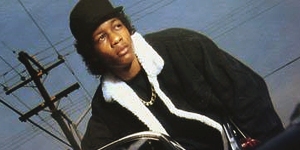 It's been a minute since his last but DJ R-Tistic is back once again to take a mundane weekday and making it EXTRA special for you with a classic mix!
DJ R-Tistic is one of our longest supporters, dropping countless mixes for free, so please take a moment to vote for him and his partner DJ Clean on FlavorBattle.com to show your support!
Having dropped the iconic "The Timeline" – the most comprehensive and well put together history lesson on West Coast Hip-Hop – DJ R-Tistic then brought you his 70 minute Snoop Dogg mix featuring his most famous hits, such as "Ain't No Fun," "Drop It Like It's Hot," and "Gin and Juice," along with lesser known remixes, features with other artists, unreleased songs, and forgotten about singles.
Last time out DJ R-Tistic catalogued the career so far of TDE's own Kendrick Lamar with this 75 minute mix covering all his key releases, from his early work, to Section 80 right through to good kid, m.A.A.d city.
Today he's taken some time out to compile another incredible mix, this time to represent one of Rap's most underrated producers and artists of all time, DJ Quik.
The mix showcases his production and microphone skills within 42 tracks. It features his main hits, album cuts and fan favorites, along with tracks he's produced for other artists. You will hear guests such as Suga Free, Snoop Dogg, 2Pac, Nate Dogg, Ludacris, T.I., and Rakim. Check it out, and enjoy!"
Sit back and reminisce as you listen to some of Quik's most defining records! Feel free to share, download and spread the word!
DubCNN Presents DJ R-Tistic "DJ Quik Mix" – 75 Minutes In The Mix

[raw]
[/raw]
Executive Producer: DJ R-Tistic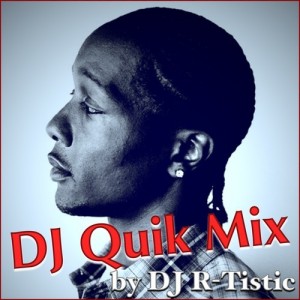 DubCNN Presents DJ R-Tistic "DJ Quik Mix" – 75 Minutes In The Mix (Tracklist)
01) Safe & Sound
02) We Still Party
03) Dollaz And Sense
04) Sweet Black Pussy
05) U Ain't Fresh!
06) Tonite
07) Can I Eat It?
08) Don't Fight The Pimpin (Suga Free)
09) Down Down Down (Feat. AMG, Mausberg & Suga Free)
10) Get Nekkid (Mausberg)
11) I'm Toe Up (Remix) (Problem)
12) Mo P
13) I'd Rather Give You My B (Suga Free)
14) Inside Out (Suga Free)
15) Born And Raised In Compton
16) Trouble
17) Heartz Of Men (2Pac)
18) Y U Bull? (Suga Free)
19) Up In The Club (2nd II None)
20) Ride On/Caught Up! (Snoop Dogg And Kurupt)
21) Do I Love Her (Feat. Suga Free)
22) Get Down
23) The Way It's Goin Down (Shaquille O'Neal) (Feat. Peter Gunz)
24) We Came 2 Play
25) Boom
26) Pitch In On A Party
27) Let's Get Down (Tony! Toni! Tone!)
28) Dance (Christopher Williams, Hi-C)
29) You'z A Ganxta
30) There She Goes (Nate Dogg, Warren G)
31) Get Flipped (Roscoe)
32) This Is What They Think About You (Feat. Nate Dogg)
33) Spur Of The Moment (Remix) (Feat. Ludacris)
34) Addictive (Truth Hurts) (Feat. Rakim)
35) Late Night (2Pac)
36) Black Mercedes (Feat. Nate Dogg)
37) 8 Ball
38) Jus Lyke Compton
39) Indiscretions In The Back Of The Limo (Feat. T.I.)
40) Words 2 My First Born (2Pac)
41) Thinkin Bout U
42) Bedtime Story (92.3 The Beat Drop) (Feat. Suga Free)
S/O to the homie DJ R-Tistic – show your appreciation via Twitter.