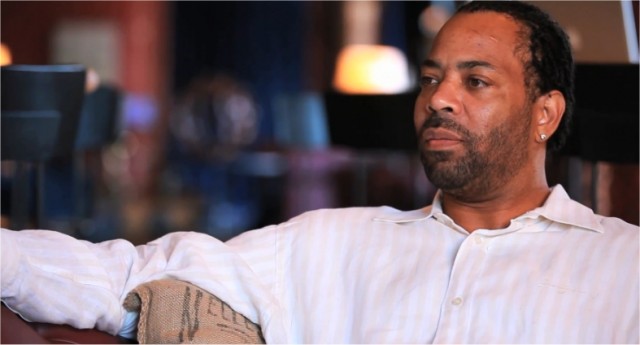 Last year we reported that in the April 2013 issue of Playboy Magazine, rapper/songwriter D.O.C. was the subject of Alex Pappademas' article, "Ghost in the Machine,".
The article – which profiled The D.O.C. penning classic songs for Eazy-E, Dr. Dre, Snoop Dogg, and others, won the National Journalism Award for Best Personality Profile in 2013
Alex Pappademas, who wrote the article, spoke about the award;
"I'd like to thank LA Press Club for their dedication to journalism and for this recognition my work, I'd also like to thank The D.O.C., and his business partner John Huffman IV, for allowing me to follow them around and pry into D.O.C.'s life story and their innovative music business."
A judge at the Nationalism Journalism Award stated; "Not only was the subject interesting and the great writing well-sourced, we learn how a tragic accident derails a promising career and transforms D.O.C into Rap's most influential Ghostwriter."
Other nominees for the Personality Profile of the year for a magazine or newspaper were: Kim Masters, The Hollywood Reporter, "A Day With Norman Lear at 90", and Matthew Garrahan, Financial Times, "The player: Will.i.am."
In the article, The D.O.C. spoke about the car accident that took his voice, and the resulting depression he faced. "The whole West Coast movement changed direction the night I had that accident," he said.
DubCNN has had the privilege of interviewing D.O.C. several times over years [2006, 2008 Part 1 + Part 2] and 2011. We congratulate D.O.C., Playboy Magazine, and Alex Pappademas for winning the National Journalism Award for Best Personality Profile.