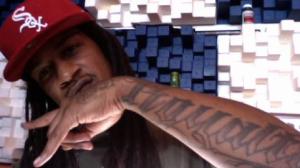 It's been a minute since we dropped off new music from Sick Wid It Records and Bay Area representer, Cousin Fik.
Last year he released a visual for "Rice" featuring E-40 and Rocko.
Right now he's wrapping up a new mixtape "Sickest Nigga Healthy 2" that is due within weeks, set to be presented by DJ Carisma, DJ Amen, DJ J12 & Young California! Like the first "SNH" this tape will again be produced entirely by Decadez so expect nothing but clap!
Check the just released new track, featuring DubCNN alumni Bad Lucc "Str8 Like That" from the tape below and drop a comment!
Cousin Fik – Str8 Like That (Feat. Bad Lucc) Audio

[raw]
[/raw]