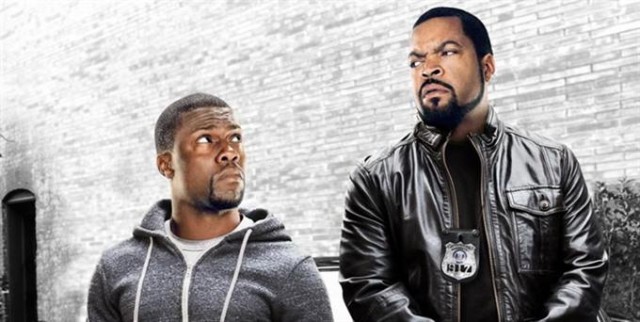 While Ice Cube hit our pages most recently for his music project, Ice Cube Announces Release Date For Everythang's Corrupt LP.
While we wait for that, Cube continues his Hollywood takeover starring alongside Kevin Hart in the upcoming movie Ride Along which hits theaters January 17th.
The pair sat down for a Reddit session to converse with fans, check out the full Q&A session click here. We have some of the most interesting responses below.
On his biggest regrets as an artist, Ice Cube replied
Not being able to work with Dr. Dre as much on music.
Quizzed on Friday, a fan posed 'How far away are we from the next Friday movie? Also will Smokey be making a return? When are y'all going on First Take again?'
The next Friday movie is caught up in development hell at New Line Cinema. Pray that we get it outta there.
Asked 'Who goes harder: Ice Cube, WC, Mack 10, Chocolate Drop or Uncle Al?'. He added
I definitely go harder, then WC, bring up the rear Chocolate Drop.
I guess we'll all have to wait a little longer for that Westside Connection reunion.
Stay tuned for more news on Everythang's Corrupt and all his movie ventures.