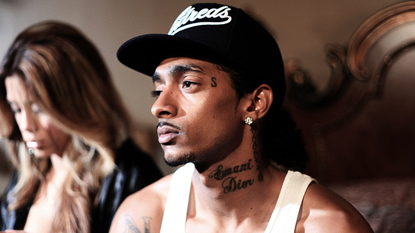 Following 2013's Crenshaw (Mixtape), Nipsey Hussle is gearing up to release his upcoming album Victory Lap in 2014.
Just a couple days ago he dropped 6 Inch Heels which features June Summers.
Nipsey sat down with Stashed to give some info on what to expect on Victory Lap.
Missed any of Nipsey's mixtapes? Then look no further – get them via DubCNN below!
Nipsey Hussle – Bullets Ain't Got No Name Vol. 1 (Presented by DJ Skee, DJ Felli Fel & The Empire)
Nipsey Hussle – Bullets Ain't Got No Name Vol. 2 (Presented by DJ Skee, DJ Reflex & Jonny Shipes)
Nipsey Hussle – Bullets Ain't Got No Name Vol. 3 (Presented by Jonny Shipes, DJ Whoo Kid & The Empire)
Nipsey Hussle – The Marathon
Nipsey Hussle – The Marathon Continues