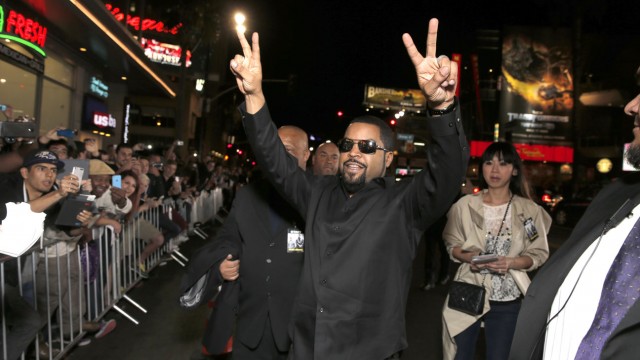 Outperform expectations, the buddy cop comedy Ride Along is turning in the best box office performance of all-time for the long Martin Luther King Jr. holiday.
The Universal movie starring Ice Cube & Kevin Hart ended Sunday with a three-day gross of $41.2 million and is estimated to have reached $48 million for the four-days.
Cloverfield was the previous MLK record-holder with a three-day gross of $40.1 million and four-day gross of $46.1 million.
The most impressive stat perhaps that Ride Along only cost $25 million to make. Perhaps now we can get that final Friday movie?
Congrats to Ice Cube & Co. Go check out the movie in theaters and also below you can check out a skit Cube & Hart did with Conan O Brien a few weeks back to promote the movie.
Ice Cube, Kevin Hart & Conan Share A Lyft Car