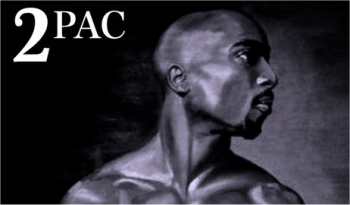 It's been almost 60 days since we last hit you up with a new DubCNN presented mix from the incredible DJ R-Tistic!
The wait is over today as DJ R-Tistic is back once again to take a mundane weekday and switch it up with a classic mix!
Having dropped the iconic "The Timeline" – the most comprehensive and well put together history lesson on West Coast Hip-Hop – DJ R-Tistic then brought you his 70 minute Snoop Dogg mix featuring his most famous hits, such as "Ain't No Fun," "Drop It Like It's Hot," and "Gin and Juice," along with lesser known remixes, features with other artists, unreleased songs, and forgotten about singles.
Then R-Tistic catalogued the career so far of TDE's own Kendrick Lamar with this 75 minute mix covering all his key releases, from his early work, to Section 80 right through to good kid, m.A.A.d city. Last time out he compiled an incredible mix chronicling one of Rap's most underrated producers and artists of all time, DJ Quik.
Next up for the DJ R-Tistic treatment is none other than the iconic Tupac Shakur. This 2Pac Tribute mix will take you on a journey that explores the different sides of 2Pac. You will hear the hit songs that everyone recognizes, along with songs that his true fans love most. This mix covers some of his most introspective songs, club hits, radio singles, prophetic tracks, and songs that showed his aggressive side. The intro features DJ R-Tistic himself playing the chords from "I Get Around" – you don't want to miss this! Feel free to share, download and spread the word!
DubCNN Presents DJ R-Tistic "Tupac Tribute Mix" – 70 Minutes In The Mix

[raw]
[/raw]
Executive Producer: DJ R-Tistic
DubCNN Presents DJ R-Tistic "DJ Quik Mix" – 75 Minutes In The Mix (Tracklist)
01) I Get Around Prelude (Piano By DJ R-Tistic)
02) Hail Mary
03) Ambitionz Az A Ridah
04) Me Against The World
05) Got My Mind Made Up
06) 2Pac And Notorious B.I.G. Freestyle
07) How Do U Want It
08) I Get Around
09) 2 Of Amerikaz Most Wanted
10) All About U
11) Same Song
12) If My Homie Calls
13) Thug Luv
14) Against All Odds
15) Hit Em Up
16) Can't C Me
17) Toss It Up
18) If I Die 2 Nite
19) Million Dollar Spot
20) So Many Tears
21) To Live And Die In L.A.
22) Pour Out A Little Liquor
23) California Love (Album Version)
24) Only God Can Judge Me
25) Playa Cardz Right
26) R U Still Down
27) Temptations
28) Baby Don't Cry
29) Smile
30) Dear Mama
31) Keep Ya Head Up
32) I Ain't Mad At Cha (Original, Video Remix, Vitamin String Quartet Outro)
S/O to the homie DJ R-Tistic – show your appreciation via Twitter.