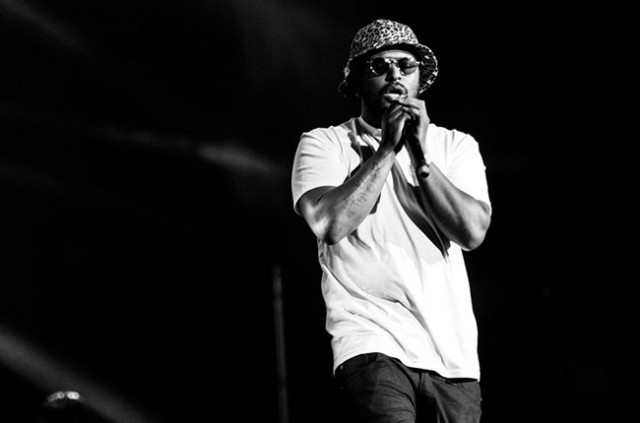 ScHoolboy Q is heading for No. 1 on the Billboard 200 albums chart next week according to mid-week forecasts!
His major label debut "Oxymoron," could sell between 150,000 to 160,000 copies by the end of the tracking week on Sunday, March 2 – according to Billboard.
To celebrate the latest Top Dawg Entertainment release earlier this week we dropped our Schoolboy Q Audio & Video collection before pointing you to iTunes to get the album!
Pre-release tracks included  "Collard Greens", Man of the Year, "Banger (MOSHPIT)",'Break The Bank' & "Blind Threats" and yesterday we gave you the Bonus Track from the Target Deluxe version of "Oxymoron" – "Californication" produced by Nez & Rio and featuring A$AP Rocky!
The new album is ScHoolboy Q's first in a joint venture deal with Interscope Records. Top Dawg and Interscope previously locked a No. 2 album with Kendrick Lamar's "Good Kid, M.A.A.D. City" in 2012. G.K.M.C. has gone on to sell 1.2 million copies according to Nielsen SoundScan, and garnered a Grammy Award nomination for album of the year.
This chart success isn't Q's first – he's charted two earlier albums: "Setbacks" (peaking at No. 100 in 2011) and "Habits & Contradictions" (No. 111 in 2012). They have sold 17,000 and 48,000, respectively, according to SoundScan.
Huge props to Q and the TDE team!