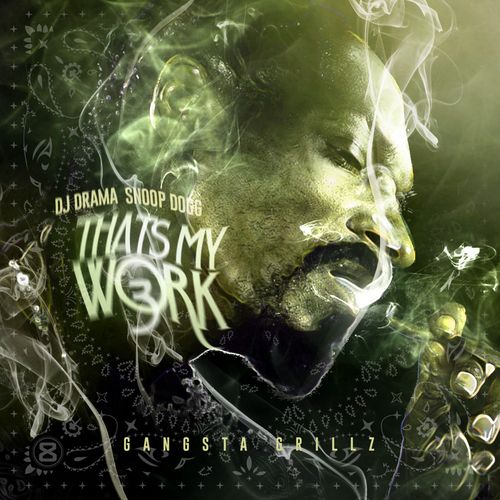 Snoop Dogg linked up with DJ Drama for another volume of the Gangsta Grillz, That's My Work Vol. 3.
DPG fans will be thrilled to see the usual suspects featured heavily, Daz, Kurupt, Warren G, Soopafly, Kokane & more.
There were no shortcuts on the production side either with an impressive line up including Scott Storch, League Of Starz, Rick Rock & 1500 Or Nuthin.
We have the full mixtape available for stream and download below!
Tracklist:
Pop Pop Bang Feat. Daz Dillinger
Happy Birthday Feat. Daz Dillinger
DPGC- Dick Walk
Full Of That Shit
Never Had It Like This Feat. Warren G & T Fly
Phenomeon Feat. Daz Dillinger
Kali Uchis- On Edge
Talkin Loud
Soopafly- Weed N Wax
Cadillacs
Around The World Feat. Daz Dillinger
Miss Everything
Whats Yo Pleasure Feat. Daz Dillinger
Aint Nobody
Terradectacal
Aint It Man Feat. Kokane, Black Hef & E White
Feel Like Heaven Feat. Soopafly
Freestyle Feat. Kurupt
Happy Birthday Pt 2 Feat. Pooh Bear
Gangstas Dont Live That Long
Snoop Dogg – That's My Work Vol 3 (Free Download)


[raw]
[/raw]