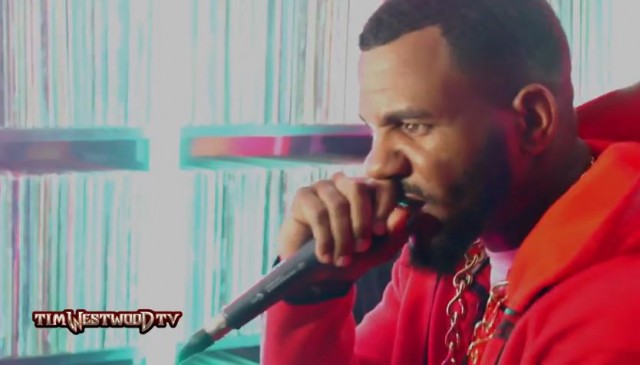 While in the UK on his Blood Money tour, Compton rapper Game stopped by Tim Westwoods show.
As is custom when you visit Tim, Game had to freestyle something. He dropped some great bars but for those still hopeful of a G-Unit reunion:
"Game ain't trying to make amends with 50 Cent, Game still trying to find out where 50 went."
Check out the full freestyle accompanied by the LA Kings. Tell us on Twitter what you think!
Game Freestyles On Tim Westwood