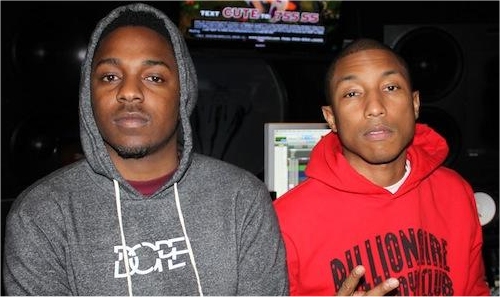 Kendrick Lamar, Pharrell, Alicia Keys and Hans Zimmer have collaborated on a track for the "The Amazing Spider-Man 2" soundtrack.
"It's On Again," is produced by Pharrell and will be one of the main songs featured on the soundtrack, for the film of the same name.
The song is performed primarily by Alicia Keys, with Kendrick contributing in a featured role. When asked about the track Keys said;
"I'm very excited to be a part of such a powerful collaboration with Kendrick Lamar, Pharrell Williams and Hans Zimmer. This is the next chapter in the 'Spider-Man' legacy and we really feel 'It's On Again' captures the experience, the story — and most importantly — the meaning behind the film, which is that we all have the potential to be extraordinary. There's a little bit of a super hero in all of us."
The track is set to feature as the closing credits record as film director Marc Webb was quoted as saying;
"We were looking for just the right song to close out the film — a song that would be upbeat and exciting, but also contain a note of foreboding. Alicia's song, 'It's On Again,' is the perfect end note. For the overall score, I'm so amazed by what Hans Zimmer and the Magnificent Six were able to achieve with the music in the film. Every director wants his movie to have a unique sound, but this is beyond unique. It's completely unlike any movie score that's come before."
"The Amazing Spider-Man 2 Original Motion Picture Soundtrack" will see an April 22 release date, with the film itself hitting U.S. theaters May 2.
DubCNN will have the track for you to hear soon!