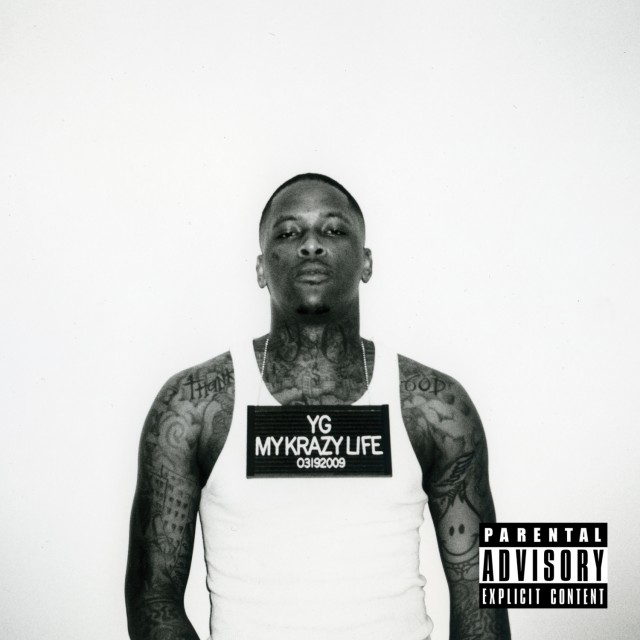 We've had this release covered for months and today YG releases his debut studio album, "My Krazy Life" available in stores and on iTunes!
"My Krazy Life" is a hard-hitting collection of songs describing YG's life while growing up in Compton.
Recent "My Krazy Life" promo posts on DubCNN have included the My Nigga Remix with Lil Wayne, Meek Mill, Nicki Minaj & Rich Homie Quan, Who Do You Love featuring Drake, Left, Right featuring DJ Mustard & My N*gga featuring Jeezy & Rich Home Quan, Who Do You Love? (Video) and recently his appearance on GGN with Snoop Dogg
Check all the promo singles above and then head to iTunes and cop it today!