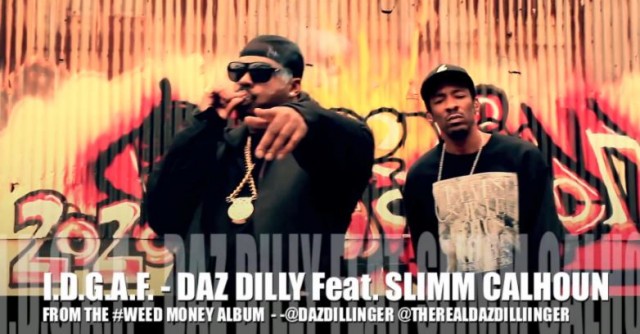 This week we confirmed Daz Dillinger is set to drop a new album "Weed Money" in April 22nd 2014.
We also followed that up with the WORLD PREMIERE of the lead single The Reason Why featuring Short Khop, Young Buck, Bo$$ & Murphy Lee.
Daz hooked up with Slimm Calhoun on another album cut titled I.D.G.A.F, the song received a music video which has been released today for viewing.
Daz Dilly – I.D.G.A.F (Feat. Slimm Calhoun)
In the update earlier this week we released Daz' remix over a track from YG's debut album My Krazy Life, the TeeFlii-featured "Do It To Ya." Daz dropped the Do It To Ya (Remix) as the new YG record contains interpolations of Daz & Kurupt's "Dogg Food" single "Let's Play House."