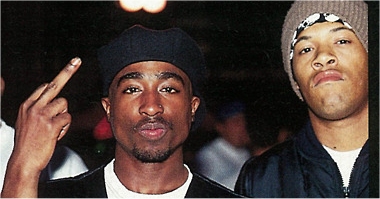 In a recent interview with WHO?MAG TV Redman was asked about working with Tupac for "Got My Mind Made Up."
Redman explained that his and Method Man's verses were actually recorded and sent to Kurupt and Daz Dillinger for a Dogg Pound project.
When Tupac was working on "All Eyez On Me" following his release from the Clinton Correctional Facility in 1995 he needed material and the verses were selected;
"We never got to work with him [Tupac]. That was for Tha Dogg Pound and company. When he came home he just needed material. So, he took songs that was already done to get his album done. And he just went in and did his verse on his own."
Check the full interview below.
Redman: "Got My Mind Made Up" Collabo With Tupac Was For DPG (Video)