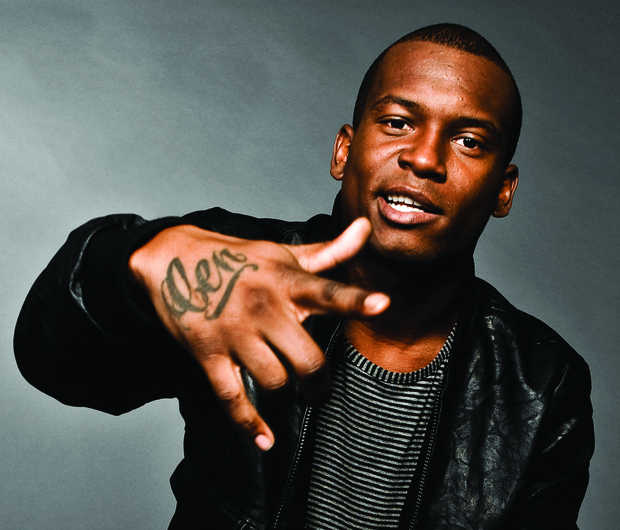 How does a young emcee respond to being compared with Nas, the Illmatic one?
Well, DubCNN.com reconnected with West Coast stalwart Fashawn to talk about living up to being called a West Coast Nas and his affiliation with the emcee.
Is there a collaboration on the horizon between the two metaphor masters? Fash also talks about his long awaited project, "The Ecology" and in a moment of candour he shares what song or project he would 'do over' if given the chance. He may be a little ahead of his time, he may be underrated but Fashawn is respected on DubCNN.com for a reason, he can spit. Take a few minutes to update your knowledge of this Ill emcee.
…………………………………………………………………………………
Interview was done in March 2014.
Questions Asked By: Javon Adams
…………………………………………………………………………………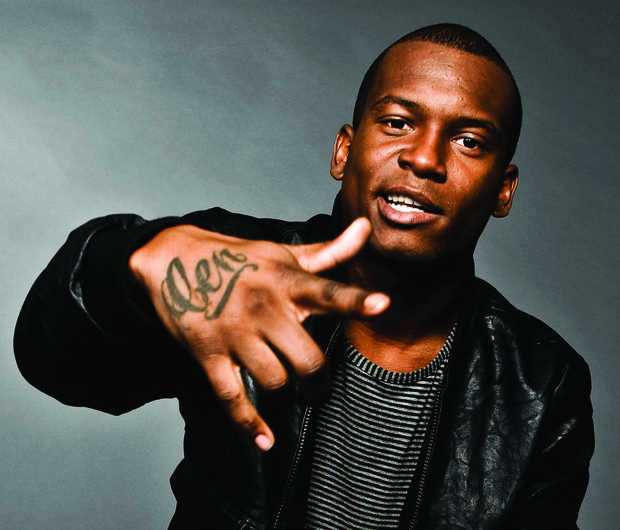 …………………………………………………………………………………
Fashawn Interview Audio (April 2014)

[raw]
[/raw]
 …………………………………………………………………………………
Fashawn Mixtapes
Champagne & Styrofoam Cups 
Ode To Illmatic
Higher Learning 2
The Antidote
Grizzly City 2 | Grizzly City 3
The Phenom (Volume 2)
 …………………………………………………………………………………
DubCNN: We're here with the one and only Fashawn man, its good to catch up with you again, how you been?
Fashawn: Ahh man, I been blessed man to tell you the truth! I can't complain!
DubCNN.com: Cool, it's always good to catch up with you – lets jump right into it – lately a lot has been said about you coming on stage at SXSW at the invite of Nas and you've been compared to Nas in your career. Talk about the respect that you get from someone you grew up – I don't want to say idolising – but someone you respect as an artist?
Fashawn: Ah man, honestly man, there's a lot of artists I've worked with that I admire, but its rare that I come across an artist that I idolise. It's surreal to get respect from somebody from that golden era – and not only that but an invincible MC that took down the King of Rap [Jay-Z] at one point. Just to get that respect from a rappers-rapper, it feels good and its an honour – if I had to choose one word it'd be honoured.
DubCNN.com Now let me as you this, when you talk about the Nas comparisons, and we all know he's an acclaimed lyricists, but in order to really take his career to the next level, he had to compromise in some aspects in order to get more commercial appeal. Has that ever crossed your mind and how to do wrestle with that if so?
Fashawn: Absolutely its crossed my mind as I'm sure any lyricist in my position, its crossed their minds as well, that happened to me in my "Higher Learning 2" era where I tried to do something I'd never done before, to try and get more commercially accepted – if you will – and I tried that but it just didn't, it just doesn't work for me, it's just not my niche – what I was put here to do. I've definitely tried it though, dunno if anyone's noticed, but I'll prolly never do that shit again – but yea I've definitely wrestled with those thoughts, I love the art and [making] the music for those who want to hear it but at the end of the day we all got families to feed and this is the business.
DubCNN.com: You mentioned working on [multiple] projects the last time we talked about a year ago. You were starting to work on "The Ecology" and I know its gonna come out this year but talk about the time you've put into that and, as you've been working on it, have you been working on multiple projects?
Fashawn: Absolutely, "The Ecology" is a concept that started at least 5 years ago for me, on the first album it was just a song that was really definitive on that album and something that I really wanted to capture on a broader scale and not just talk about the hood that I've come from but the world that I've seen in the past five years – and I want to update my fans on it. I've been trying to work on it for the past four years but in the midst of that time I've dropped so many mixtapes and collaboration projects – to stay afloat if you will – but I've took the time to really work on this project cause I know it'll be important, not just for my career, but for Hip-Hop – I know Hip-Hop needs something like this right now.
There's no better time for these blessings to be coming my way and I'm just so happy that "The Ecology" is gonna come out this year. Exile has been working hard on it – I'm not the only one multi tasking on this one – Exile has been super busy as well so that's been another big reason why we couldn't get everything that I felt that I needed for "The Ecology" – he's been working on that Dag Savage album, the [new] Blu & Exile album and his own rap album – so I really couldn't get that Exile that I needed at the time, so that's why the process has took so long. I wouldn't have had it any other way though, I'm so proud of this piece of music that weave created as a team and I cant wait for Hip-Hop to experience it as well!
DubCNN.com: Now speaking of Hip-Hop and experience, you alluded to the fact that with Nas "there's more to come" in the future with you guys, are there things you can share with us or are they just thoughts or the beginnings of discussions?
Fashawn: Well me and Nas – well our teams – have been talking for the past year and some change man, and I barely got the chance to meet Nas at SXSW but we've been in talks about what we're gonna potentially do in the future – but I can't put any confirmations out there right now – I barely got chance to shake hands with Nas that night before we got on stage so…we have a lot more conversations to have before I can put anything out there but me and Nas have a lot of history to make – that [show] was just a glimpse of things to come!
DubCNN.com: So I wanted to ask, and this is an odd question, but one of things you've been talking about "The Ecology" and how it's something you are really proud of and something special, if you take a look back is there a song or a project that you put out that in retrospect you wish you'd left that song or group of songs off – or even approached a project a different way? Is there a mulligan or a do-over you wish you could have and what would it be?
Fashawn: Haha, man that's a good question dog! I have to say if I could I'd put out "One Shot, One Kill" right now, I think that project was ahead of its time – what I was doing on it, the experimentation and just the growth I had back then – I'm even farther into it now but that was when I really diagnosed what Fashawn was all about, and now I think the people are kinda late…I with that woulda came out now; if that makes any sense!
DubCNN.com: That makes sense man! Well, let's make sure we don't wait another year before we link again fam so to wrap tell folks about how to keep in touch and your last words for DubCNN.com?
Fashawn: I just wanna say, I love ya'll DubCNN, thanks for locking into ya boy from day one til infinity and shout-out to the whole westcoast – especially the Bear Gang I'm nothing without you straight up, salute to everybody who's been rocking with me since day uno and lookout for "The Ecology" – oh and get ready for the takeover with Esco and El Chapo in 2014!