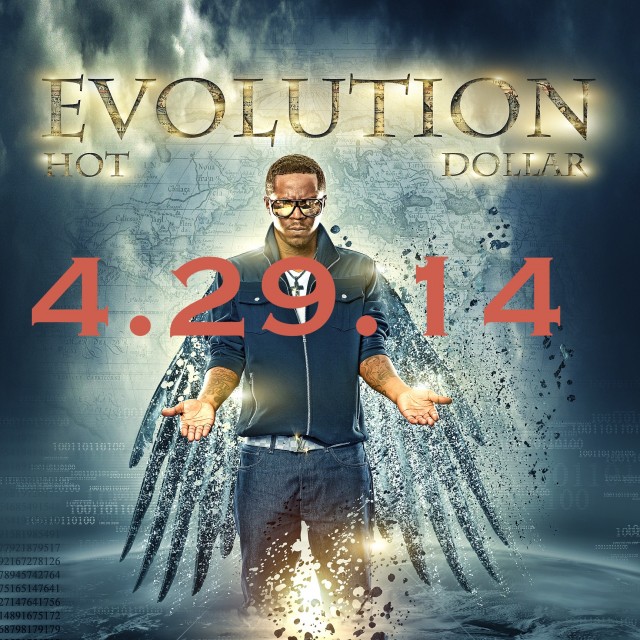 Hot Dollar is a name that DubCNN regulars between 2007 and 2011 will be more than familiar with.
He was born in Chicago, raised in Mississippi and has been based in Compton, California since the mid-2000s.
In 2007 Hot Dollar signed with Jermaine Dupri under Island / Def Jam and soon released the street radio smash "Streetz on Lock"  – which also had a Westcoast Mix.
In 2010, Hot Dollar parted ways with Island/ Def Jam Records and went on to release his last project "Back on the Throne."
Today we can confirm that although he's been quiet, he has been recording, and later this month will release his new album "Evolution." The LP – which is scheduled for release April 29th 2014 – will feature Gorilla Zoe and Guerilla Black as well as production from DJ Khalil.
You can pre-order "Evolution" now via iTunes but first we want you to check out 3 tracks from the project to sample,  the lead single "Where Is The Love At" as well as two album cuts "Defining Moment" and "Moment of Clarity" – listen below and then cop "Evolution" via iTunes.
Hot Dollar – Evolution (3 Track Album Sampler)

[raw]
[/raw].