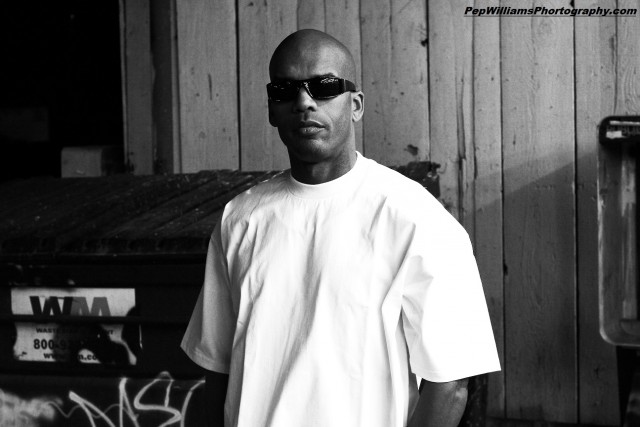 New music from Watts rapper Kam is rare these days, but as ever when he drops a record…you listen!
It was 1993 when he released his "Peace Treaty" record which celebrated the gang truce between Blood and Crips in the aftermath of the infamous LA riots.
Fast forward over 20 years and Kam is out to unite once again but this time it's for two groups divided by race and color that occupy a large portion of Los Angeles urban neighborhoods: African-Americans and Hispanics.
In the wake of the recent racist comments by Los Angeles Clippers owner Donald Sterling which involves both blacks and Hispanics, Kam has decided it's the right time to release his new song "Wouldn't Be L.A." also featuring rappers Young We$t and DubCNN alumni Omar Cruz. When asked about the track Kam explained;
"The first part of the hook uses 2Pac's line from To Live and Die in L.A. where he states, 'It wouldn't be L.A. without Mexicans, black love, brown pride and the sets again' and the second part is from Donald Sterling's phone conversation where he's being himself. To me, the timing is right because the girl that he was speaking to is black and Hispanic. Just like with the "Peace Treaty" song, the gang-truce opened up a door for us to have a dialogue, and we can have one about this too. We don't have to agree on everything but we can have a universal dialogue go on and that's right up my alley."
Give the Aceman produced track – in Dirty, Clean, Acapella and Instrumental formats – a spin below and drop your comments!
Kam – Wouldn't Be L.A. (Feat. Young We$t & Omar Cruz) Audio

[raw]
[/raw]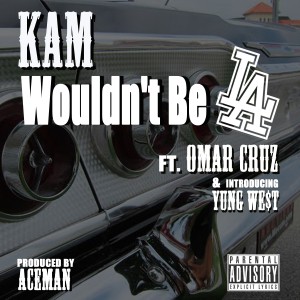 Kam also released a further in-depth statement about the new album, Executive Produced by Dae One & Taje' of LNS Entertainment:
"This black and brown Mutual Respect album has been in the works for some time but I've been waiting for the right opportunity, time and sign from above to release it. The title track off of the Mutual Respect album features Sick Jacken of Psycho Realm and it's not about fairy-tales where we're all holding hands because we know that there's been a lot of bloodshed between the races. We are going the route of having mutual respect for one another; you respect me and I respect you. We can start looking at our similarities instead of the differences and how we got messed up because it didn't always used to be like this. In the album I go deeper than that all of that by discussing the history of our peoples. You look at the Olmec's, Aztecs, Incas and Mayans – the indigenous people of this land built pyramids like the Egyptians in Africa. We are all of the same people because in the Nation of Islam, they teach us that Mexicans are a part of the black nation, not brown. Black just doesn't represent what the typical African-American looks like, that's just one tribe called Shabazz. There are 12 other tribes with entirely different features but they are still black people and that's where Mexicans come from. Later, they were conquered by Europeans and had to learn the Spanish language just as blacks were and we had to learn English. Once you get deep enough in to the history, you will see that we are the same people."
Stay tuned to DubCNN for more on this soon! Thanks to Aceman, Omar Cruz, Tim Sanchez and of course, KAM!